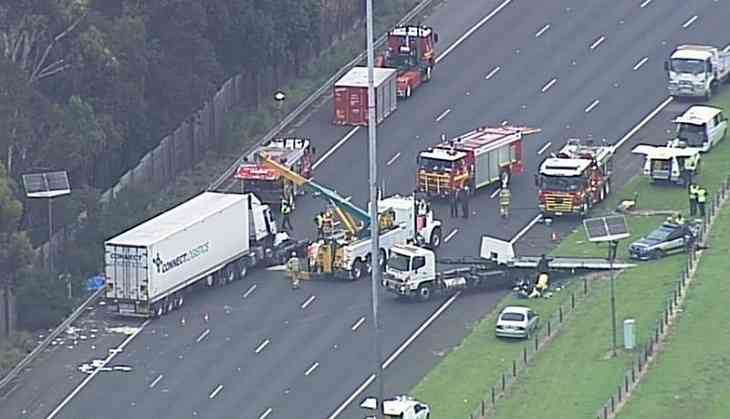 In a tragic case has been reported in Melbourne where Porsche driver killed at least four police officers with his speeding truck on Wednesday.
The drastic crash took place on the Eastern Freeway at Kew about 5:40 pm on April 22.
Police have arrested the driver who allegedly fled the scene after hitting the car of police officers.
According to the reports of The Guardian, Victorian police commissioner, Graham Ashton said, two officers, intercepted a Porsche 911 that was reportedly travelling at 140 km/h on the freeway. The CCTV footage of the incident published by the Herald Sun which showed the speedy car running down the highway minutes before it was pulled over by police.
The accused has now been interrogated by the police officers.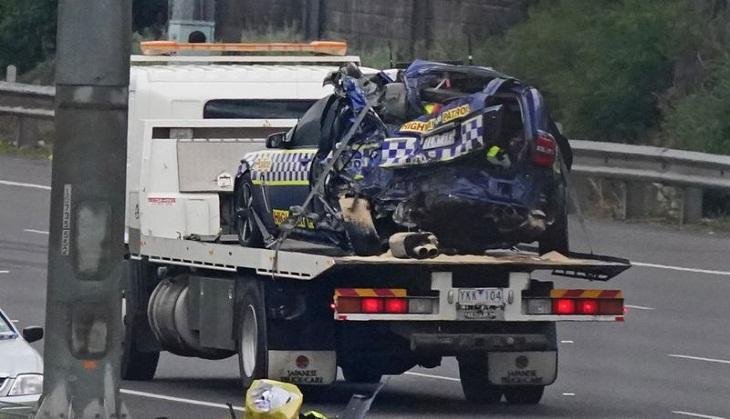 The Victorian officers drug-tested the 41-year-old male drive. After he allegedly returned a positive result, the officers decided to impound the car, Ashton said.
Also Read: Donald Trump wishes Kim Jong Un 'well' after reports of serious illness
Shortly after two members from highway patrol were called to assist at the scene, a large refrigerated truck for a poultry company drove into the four officers.
In the fatal accident, two senior constables, a woman, and a man, and two male constables have been killed, Ashton added.
Flowers left outside Boroondara Police Compex. @VictoriaPolice mourning four of their colleagues.

The Eastern Freeway will remain closed in both directions throughout the morning peak. @3AW693 pic.twitter.com/Z9tSuqjLoc

— Pat Mitchell (@patty_mitchell) April 22, 2020
"It is still quite early in the investigation to describe exactly the movements of that vehicle … but the truck itself appears to have moved from one of the traffic lanes in the freeway into the emergency lane and has travelled a short distance in the emergency lane at around about 100km/h and slammed into the rear of the highway patrol vehicle," Ashton told.
Graham Ashton also issued a statement to The Herald Sun saying the officers' names "should forever be remembered".
"They were our colleagues, our friends, our squadmates, our family," the statement read.
"Each from different backgrounds, each with different life experiences, each with a common goal to keep the community safe.
"Their families will never be the same and our thoughts and prayers are with them."
On Thursday morning, police have released a warrant to search the truck drivers' Cranbourne property.
Ashton said that they don't know the reason behind why the truck driver killed the police officers. Victorian police have established the crime scene and now, the incident is being investigated by the homicide squad and the major collision investigation unit.
Meanwhile, the police are doing further investigation into the matter.
Also Read: Canada Shooting: 16 killed in shooting rampage in Nova Scotia