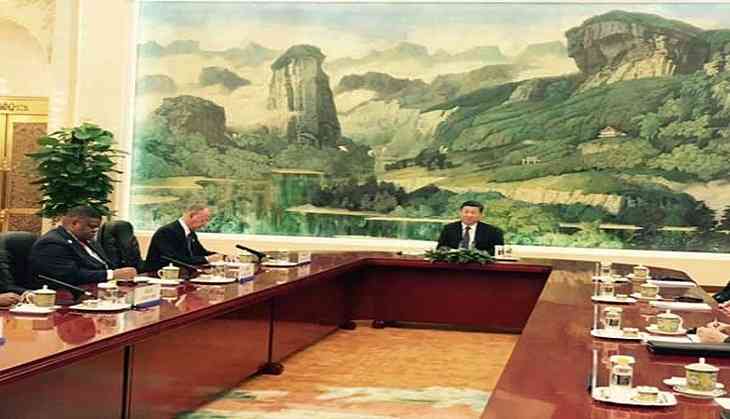 National Security Adviser Ajit Doval met Chinese President Xi Jingping, along with other Brazil, Russia, India, China, South Africa (BRICS) representatives in Beijing on Friday.
Earlier on Thursday, Doval met his Chinese counterpart Yang Jiechi in the first high-level meeting between the two sides since the military stand-off in the Doklam tri-junction region that broke out last month.
The meeting came on the sidelines of the Brazil, Russia, India, China, South Africa ( BRICS) NSAs meeting.
The Chinese Foreign Ministry, in a brief read-out on the meeting, said Yang "elaborated China's position on bilateral issues and major problems", which is being seen as an apparent reference to the standoff in the Doklam area.
China's Xinhua news agency reported that the talks between Doval and Yang included bilateral relations, international and regional issues and multilateral affairs.
Meanwhile, the Chinese Foreign Ministry has asserted its precondition of "meaningful dialogue," which is that Indian troops should withdraw from Doklam.
-ANI