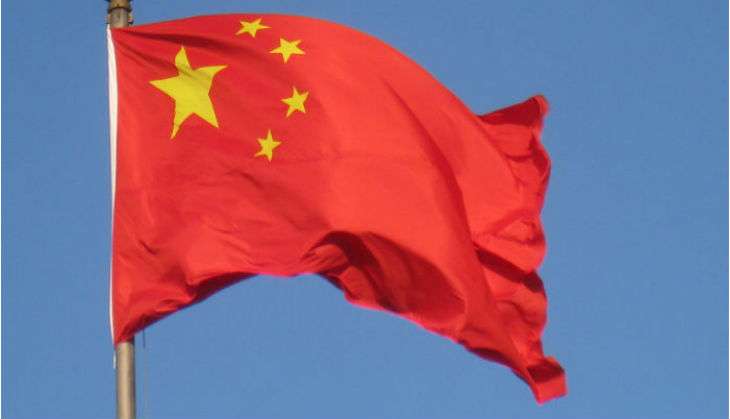 China, on 6 January, refuted reports that it pressurised thousands of Tibetans not to attend the Kalachakra puja, the most prominent Buddhist ceremony being held by the Dalai Lama in India, and dismissed the event as a "political tool" to propagate ideas of "hating" China.
"Taking advantage of the presence of the Dalai Lama, the Kalachakra (wheel of time) teachings have inveigled Tibetans into illegally going abroad over the last decade," Zhu Weiqun, chairman of the Ethnic and Religious Committee of the Chinese People's Political Consultative Conference, told state-run Global Times.
The Dalai Lama will this month preside over the 34th Kalachakra initiation at Bodhgaya, where the Buddha is said to have attained enlightenment more than 2,000 years ago. Tens of thousands of pilgrims from all over the world are expected to attend the event.
As preparations got under way on Wednesday, the chairman of the organising committee Karma Gelek Yuthok said almost 7,000 pilgrims had returned to China, citing pressure from authorities there, the Global Times report said.
Denying the number of pilgrims from China is far less than "thousands", Xu Zhitao, deputy director of the bureau of the Tibet question at the United Front Work Department of the Communist Party of China Central Committee, said there are pilgrims from China attending the ceremony who hold Chinese passports.
"Therefore, the government by no means threatened them to return, although the government does not encourage them to attend the ritual," Xu told the Global Times.
Xu pointed out that the ritual, organised by the Tibetan "government-in-exile certainly involves politics".
"Considering that the large-scale ritual needs years of preparation, the India-based ceremony frequently degenerates into a political tool," Zhu said.
He said that the organising committee has made use of the occasion and the opportunity to meet the Dalai Lama to propagate ideas of "hating the Chinese government".
The organising committee also attempted to establish relations with the Tibetans from China through the ceremony, he said.
"The number of Tibetans attending the ritual decreased dramatically in recent years after the local governments clarified to local Tibetans that the ritual is about separatism, and also due to tightened border control," Zhu claimed.
Beijing accuses the Dalai Lama of being a separatist seeking to split Tibet from China.
China routinely protests foreign dignitaries meetings with Tibetan Spiritual leader the Dalai Lama and his associates.
During the 1959 Tibetan uprising, the Dalai Lama fled to India, where he currently lives. He has since travelled the world, advocating the welfare of Tibetans.
China has ruled Tibet since the 1950s, but several Buddhist Tibetans accuse Beijing of often repressing their religion and culture. China denies the charges.
-PTI