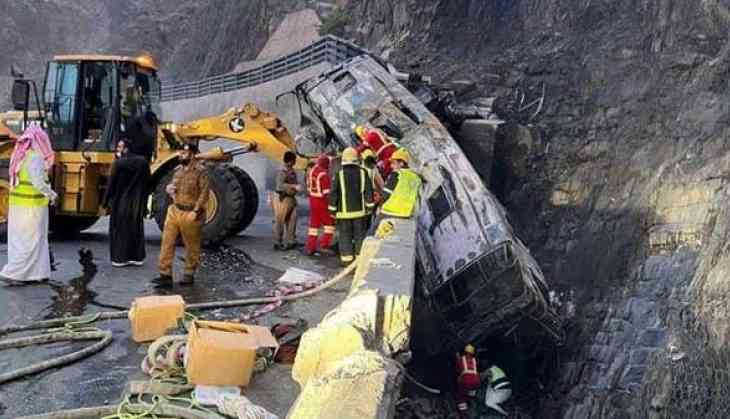 In a tragic incident, at least 20 people were killed and 29 were injured when the bus they were travelling in overturned and burst into flames in Asir province of Saudi Arebia on March 27. The deceased pilgrims were en route to Abha to perform Umrah in Makkah.
The bus collided with a bridge, tipped over and caught fire due to brake failure, Gulf News reported. The vehicle was travelling from Khamis Mushay to Abha.
The incident took place in the initial week of Ramadan, which is a bustling time for Umrah pilgrimages. Furthermore, this occurred just a few months ahead of the annual Hajj pilgrimage, in which millions of people are anticipated to participate.
Also Read: Neighbour, Tantrik, and Desire for Child: 7-year-old girl killed in Kolkat