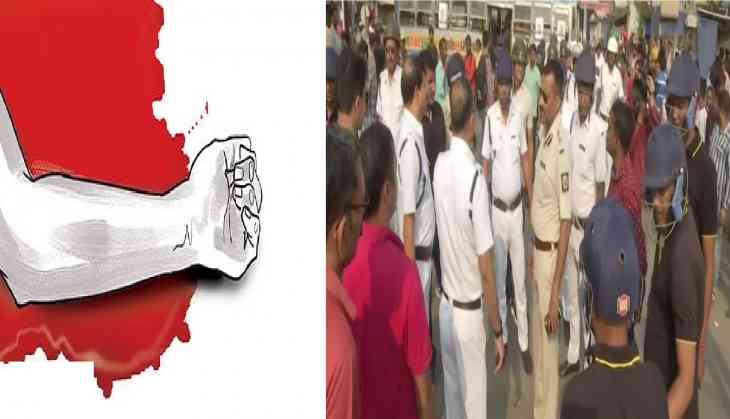 A massive clash broke out between agitators and the police in Kolkata on March 27 after body of a 7-year-old girl was found in a jute sack in Tiljala area. The girl's body had multiple injury marks.
The murder of the minor girl sparked violent protests in Kolkata during which agitators torched police van and pelted stones at cops. A few people have been detained in connection with the unrest.
West Bengal | Locals protest against the State Govt and Administration over the death of a 7-year-old girl, in Kolkata pic.twitter.com/8YtIhbo1Oe

— ANI (@ANI) March 27, 2023
On Sunday, the minor girl's body was found in her neighbour's flat. The police soon arrested the 32-year-old accused man who is originally from Bihar's Samastipur. The body of the victim girl has been sent for the autopsy to ascertain if the child was abused.
It has been alleged that the accused man had no child from his marriage and reached out to a tantric for advice, reported ABP News. The tantric told him to sacrifice a girl as part of a ritual in order to have a child.
Yesterday, the victim's family along with locals blocked a road in the area and demanded justice.
The police are waiting for the autopsy report and further investigation into the matter is underway.
Also read: Indore: Complaint against Taapsee Pannu for allegedly hurting religious sentiments