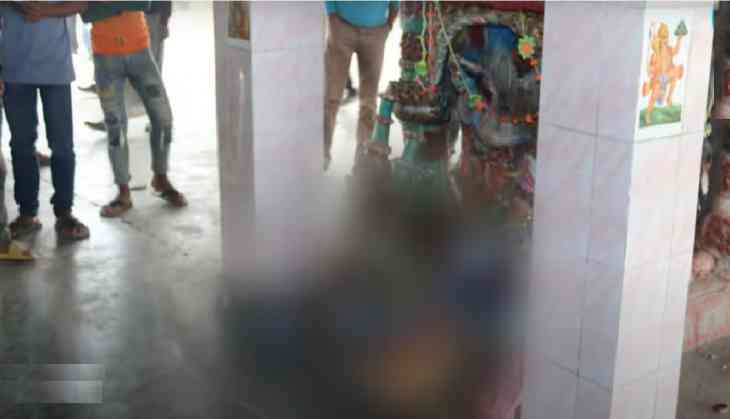 In a fresh wave of hate attacks similar to those in Pakistan, as many as 14 Hindu temples were vendalised in Bangladesh over the weekend. Unidentified miscreants entered Hindu temples and vendalised idols of gods and goddesses.
According to police, the miscreants carried out a coordinated attack to disturb the peace and harmony of the Muslim-majority country.
Assuring stringent action against people behind the unholy attacks, Cops have started a hunt to nab the accused persons.
Thakurgaon's Deputy Commissioner Md Mahbubur Rahman has termed the temple vandalism a 'henious act', saying that those who vendalised idols of Hindu deities want to create communal unrest in the country, The Independent reported.
Also Read: Rajasthan: Government flats available for rent for Rs 300/month
The targeted attack has sparked outrage in the Hindu community of the country, that shares borders with India.
Notably, Bangladesh has a population of 165 million, of which only 9 percent are Hindus.
Bangladesh is not the only Muslim-majority country where such unholy vandalism has happened. Over the years, several Hindu temples were reported to be vendalised in Pakistan also.
Last month, a dozen of miscreants barged into a Hindu temple in Pakistan's Dargai and destroyed idols of Hindu deities. The video of the attack also went viral on social media platforms.
Last year, idols at a Hindu temple in Karachi city were destroyed in a case vandalism against places of worship of the minority Hindu community.
There were several reports of atrocities against the Hindu community in Pakistan. Several incidents were reported in which Hindu women were forced to marry and convert to Islam in the neighboring country.
Reports suggest that the population of Hindus in both Bangladesh and Pakistan has been decreasing over the years.