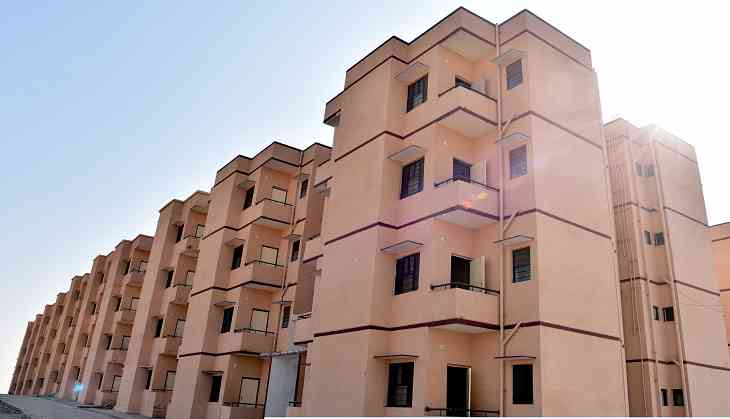 Government flats on rent (Representative Image)
Ahead of the Assembly elections, the Rajasthan Government has announced to give government residential accommodations on rent for as low as Rs 300 per month.
The state government will offer affordable housing units constructed under the affordable housing program, with the option for tenants to become owners after 10 years by paying the remaining balance of the current price. The rent agreement will be drafted accordingly.
Families with below an annual income of Rs 3 lakh will be eligible to apply for this scheme.
Entertainment News: Sidharth Kiara Wedding: Celebrity couples who opted for royal Rajasthan wedding
"Families with an annual income of below Rs 3,00,000 are eligible for this scheme. Several properties constructed under the affordable housing scheme have been lying vacant for years. The plan is to utilise them and serve the weaker sections in Rajasthan," said a senior urban and housing (UHD) department official, reported TOI.
Around 14,000 1 BHK units in multi-storey buildings lie vacant in different cities in the states, with over 7,000 units vacant in Jaipur alone. According to available data, a large number of these houses are vacant in the districts of Ajmer and Alwar.
According to the press release, the allottees of these houses will have to pay the electricity and water charges as per their consumption. The state government will allot the houses on a first-come, first-served basis.
"All basic facilities such as roads, electricity, water, etc., have been made available by concerned urban civic bodies at the places. The allottees, however, will have to bear the water and electricity bills as per consumption. These houses will be allotted on a first come-first serve basis," the press release said.
The allottees are also eligible to buy these flats after 10 years by paying the remaining amount of the current price of the property. This means the rent they pay for 10 years would be considered as interest-free principal.
"The current prices of these units range between Rs 4 lakh and Rs 5 lakh. The Rs 300 rent for 10 years would come to Rs 36,000," said an official.