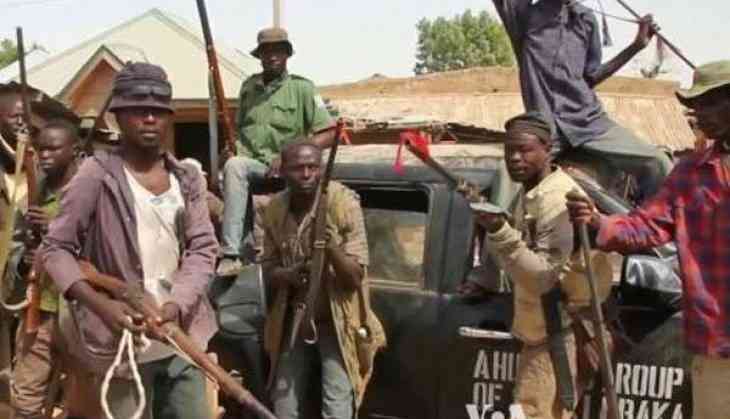 More than a dozen people were killed in a clash between suspected Boko Haram militants and Nigerian soldiers in Northern Nigeria.
Reportedly around 18 militants including suicide bombers, mortars and gunmen targeted two villages namely Bale Shuwa and Alkaranti and a military base near the city of Maiduguri, in Borno State.
A cross-firing took place between the soldiers and the militants which reportedly left 14 civilians and a soldier dead.
Further 83 others sustained injuries in the attack.
As per the government statement, it was the largest attack since it initiated bilateral talks with the Islamist militants to consider a proposed peace process.
--ANI
Also Read: Karlmann King is world's most expensive SUV; video inside