Now 4,000 resident doctors in Maharashtra threaten indefinite strike from 2 July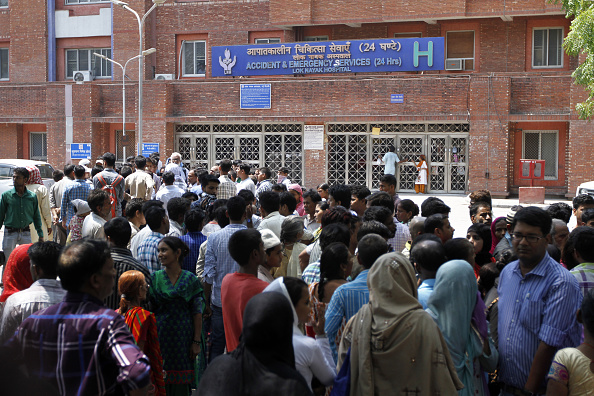 Following in the footsteps of Delhi doctors, over 4,000 resident doctors across Maharashtra have threatened to go on an indefinite strike from 2 July. The Maharashtra Association of Resident Doctors (MARD) said that doctors from 14 state-run and three BMC-run colleges would not report for work unless their demands are met. They have demanded two months' paid maternity leave, regular work hours, better security with CCTV cameras and time-bound raise in stipends as promised by the government in 2011. MARD is also demanding two months' paid leave for doctors suffering from TB as 42 of their colleagues contracted tuberculosis, and they lose stipend when they go on leave for treatment.
Delhi University professor Saibaba released on medical bail for 3 months
The Bombay High Court has granted bail to Delhi University professor GN Saibaba, who had been arrested by the Maharashtra Police for his alleged Maoist links. He has been granted temporary bail on grounds of failing health. Saibaba has been in jail since his arrest in May 2014 from the Delhi University campus. The court said that his fundamental rights would be violated if it didn't grant him bail. The court also took note of the fact that Saibaba is suffering from multiple health problems and needs to be moved around in a wheel-chair. He had dislocated his shoulder and has a crippled right hand due to spinal problems.
$120 billion to be pumped in Indian Railways in 5 years: Suresh Prabhu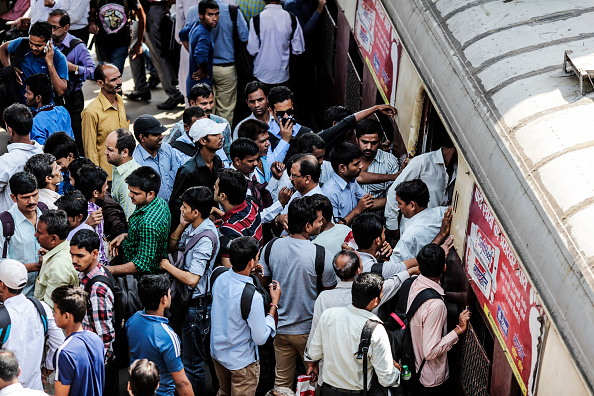 Indian Railways will get a generous investment of $120 billion over the next five years for upgradation and expansion. Railway Minister Suresh Prabhu said that the railways had seen no major investment in the last three decades and as a result faced problems. Addressing a gathering of students and alumni from IITs and other premier institutes like National Law University and London School of Economics, he identified two major problems that ail Indian Railways - ticketless travelling and filthy toilets. He asked the students to come up with innovative ideas and a foolproof mechanism to check ticketless travel and make "odourless toilets".
Death toll rises to 141 after military plane crashes in Medan, Indonesia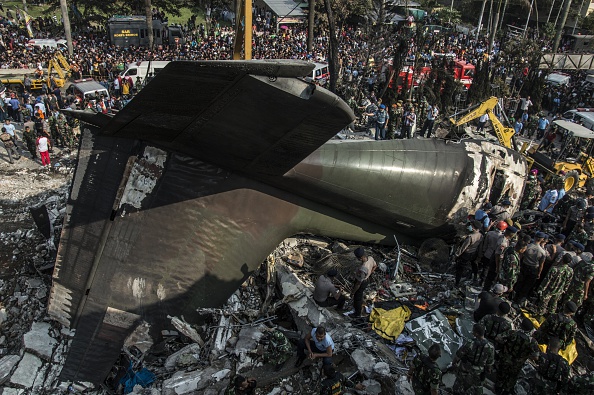 The death toll in the Indonesian air force plane, ferrying military personnel and their families, has now risen to 141. The plane had crashed on Tuesday in a residential neighbourhood of Medan soon after take off, burning cars and heavily damaging buildings. The ageing aircraft had crashed into a massage parlour and a small hotel. Indonesian Air Force chief Agus Supriatna has said that engine trouble is likely to have caused the accident. The accident comes just six months after an AirAsia plane had crashed into the Java Sea, killing all 162 people on board.
Source: CNN
Government working on urgent plan to de-radicalise Jammu and Kashmir youth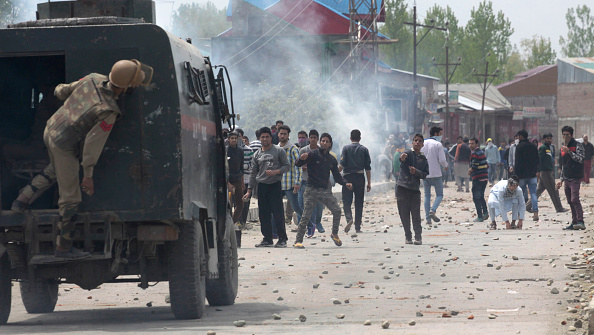 In the wake of attacks in Sopore and the hoisting of Pakistani and ISIS flags in some parts of Srinagar, the government plans to implement a strategy to thwart the designs of terror groups to indoctrinate young minds in Jammu and Kashmir. According to media reports, Home Secretary LC Goyal, in an internal missive dated 20 June has asked Special Secretary (Internal Security) Ashok Prasad to put in place measures to prevent such radicalisation. The Home Ministry is also in talks with experts on how to tackle the issue. The government has also put under surveillance a dozen youth who had waved ISIS flags during protest rallies in the state.
Mediation between a rape victim and accused is a 'spectacular error', says the Supreme Court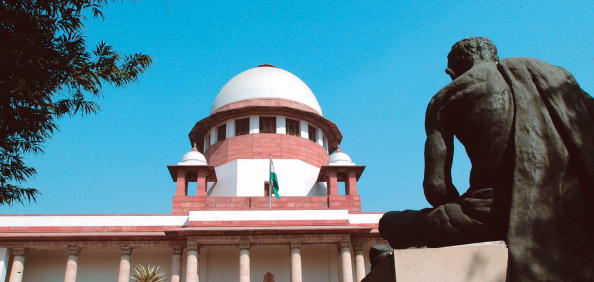 The Supreme Court criticised on Monday the Madras High Court's recent ruling, favouring mediation between a rape victim and the accused as a 'spectacular error'. The court made the comments while hearing another rape case from Madhya Pradesh. Calling the woman's body a temple, the apex court bench headed by Justice Dipak Misra said the legal system should not resort to bringing about a compromise between the victim and the accused in the form of a wedlock. The bench said that this lacks sensitivity on part of those promoting a settlement.
Ambanis promise crores for Modi's 'Digital India', villages to be WiFi ready by 2019
Moving ahead with his latest pet project, Prime Minister Narendra Modi flagged off 'Digital India' on Wednesday at the Indira Gandhi Stadium in the capital. Reviving a $18 billion campaign that began in 2011, the government plans to provide fast internet for all by connecting 2,50,000 villages by 2019. Ten village panchayats within a 35-km area distance from Indore are being connected starting Wednesday. The plan aims to create over 100 million jobs while stopping the net imports of technology and electronics by 2020.
Interestingly, Mukesh Ambani announced a Jio Digital startup fund and Rs 2.5 lakh crore investment across the Digital India pillars, while his brother Anil will invest 10,000 crore in the digital, cloud and telecom space.
Read the full story here.
Greece: the first developed country to default on IMF payments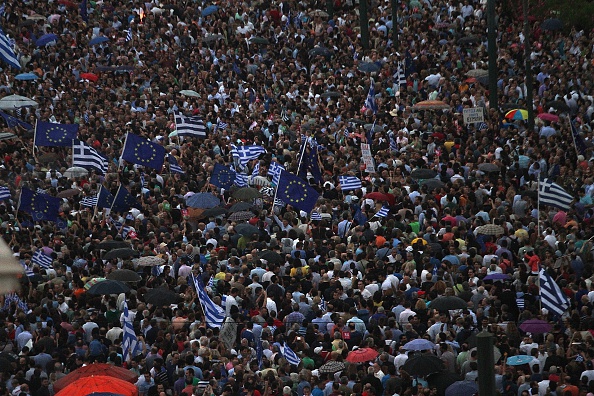 Despite making last minute overtures to its international creditors for financial aid on Tuesday, Greece was not able to save itself from becoming the first developed economy to default on a International Monetary Fund (IMF) loan. The Washington-based IMF said that the Greek government failed to transfer $1.73 billion on Tuesday - the largest, single missed repayment in IMF's history. This is most likely to pave the way for the country's exit from Eurozone, besides impacting financial markets worldwide. Greece has received nearly 240 billion Euros in bailouts from the European Union and IMF since 2010. The money has allowed it to stay afloat but at a high cost to its population, which has absorbed cuts to pensions, wages and public services.
Heavy rain and landslides kill 30 in Darjeeling, Rs 2 lakh compensation for each family
Incessant rainfall triggered landslides in Darjeeling on Tuesday night and killed over 30 people in their sleep. Kalimpong itself received more than 200 mm rainfall. The landslides have damaged roads and swept away a bridge connecting Mirik with Siliguri. Even the national highway that connects Sikkim with the rest of the country has been closed due to damage. The district administration is reaching out to the army for help.
Prime Minister Narendra Modi has announced a compensation of Rs 2 lakh each for families of the victims.
Norwegians create a buzz with highway for honey bees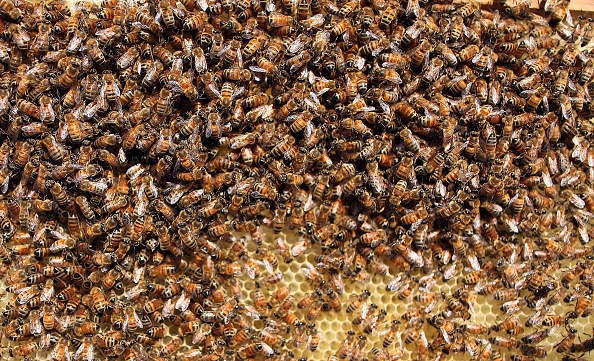 To arrest the declining population of bees, Oslo residents are creating a 'bee highway' that gives them a safe haven in the middle of the country's capital city. The highway, unlike the usual one, will be a collection of green roofs and private gardens which will become a corridor providing the pollinating insects safe passage through the city. The initiative, which is a cooperation between state bodies, companies, and private homeowners is growing gradually with new highway partners joining with their rooftops. The website polli.no contains a growing, interactive map of the bee route.
The prince of Indian cricket is now the prince of startups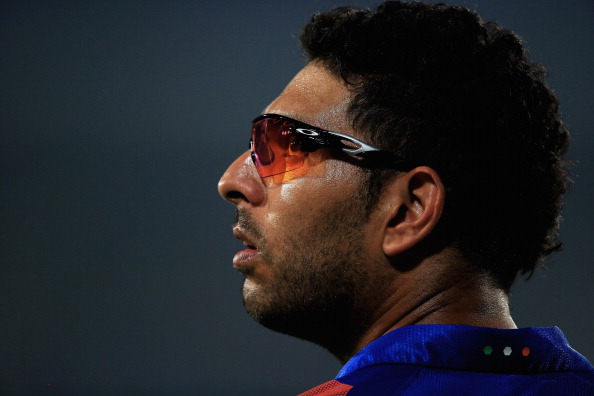 Whether it's the task of leading the Indian team to its second World Cup victory in 30 years or the daring battle against cancer - Yuvraj Singh knows the art of conquering. The 33-year-old's investment firm, YouWeCan has already struck four deals surprising even hardened investors. Initiated in April, YouWeCan is the first attempt by an Indian celebrity sportsperson to create an institutionalised investment structure. Singh bankrolled the venture with Rs 50 crore, while co-founder Nishant Singhal charts its strategy and identifies potential investments. Singhal plans to leverage Yuvraj's fan following on social media as a digital asset. Currently, YouWeCan is structured as a family office but may convert into a venture capital fund with a target corpus of Rs 300 crore. It currently invests Rs 1 crore to Rs 1.5 crore in startups, picking up a 12-15 per cent stake.
Russia cracks down on yoga to check occultism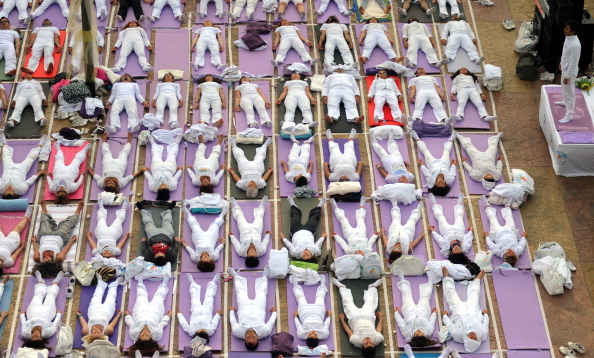 Barely a week after the world celebrated the International Day of Yoga, Central Russian city Nizhnevartovsk has banned yoga classes fearing spread of 'religious occultism'. Authorities have cracked down on two studios holding classes for Hatha Yoga that involve deep breathing and difficult postures. According to Hindu mythology, this form of Yoga was practiced by Lord Shiva. Ironically, a Russian Bollywood actress named Indra Devi, born Eugenia Vassilievna, is widely credited to have popularised it in the West more than a 100 years ago.
Bombay High Court allows Nestle to export Maggi noodles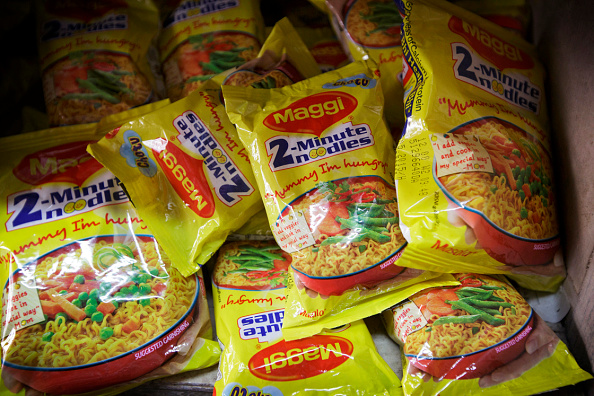 The Bombay High Court has ordered that Nestle India is 'at liberty to export' its flagship Maggi noodles, even as the ban continues in India. The company had sought a judicial review of orders passed by Food Safety and Standards Authority of India (FSSAI) and the Food and Drug Administration in Maharashtra, after lead and MSG were found over the permissible limits in the product. Meanwhile, in a separate development, Indo Nissin has withdrawn its noodles, Top Ramen from the Indian market, following orders from FSSAI. Indo Nissin had applied for approval for Top Ramen from FSSAI in 2013. However, the company was asked to withdraw the product from the market till FSSAI gave it approval.
Unlimited free calls push up BSNL's landline bookings by a robust 35 per cent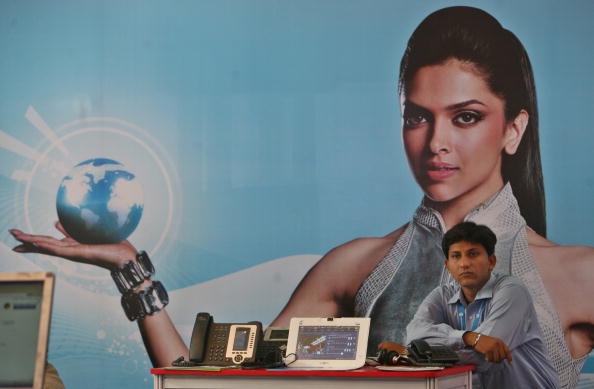 State-run telecom company Bharat Sanchar Nigam Ltd (BSNL) has had a new lease of life after it offered unlimited free call offers to users and modernisation of its exchanges. BSNL Chairman and Managing Director Anupam Srivastava said that initial feedback has shown an increase 35 per cent in new connection bookings. The PSU had announced an attractive scheme in May that allows free calls to all users, including mobile phone customers, across the country between 9 PM and 7 AM. BSNL is also investing around Rs 2,000 crore to upgrade its telephone exchanges for delivering modern services through landlines.
Haryana villagers crowdfund a Rs 1 crore bridge and snub authorities in the face
Shaming authorities while setting an examples for others, residents of nine villages in Haryana have crowdfunded a Rs one crore bridge. For years, the Aleek and Panihari villages had been chasing the government for building a bridge over the Ghaggar river in Sirsa. After having had enough, the villagers teamed up and collected Rs one crore with which they constructed a 250-foot-long, 14-foot-wide bridge that connects them to Sirsa town. The self-driven initiative has made it easy for them to carry their farm produce to the town. Not just this, their bridge is nearing completion in just over a year. It is expected to be a lifeline for 1.25 lakh people as it will cut their distance to Sirsa town by at least 30 km.
Raise a toast, Delhi's beer price is one of the lowest in the world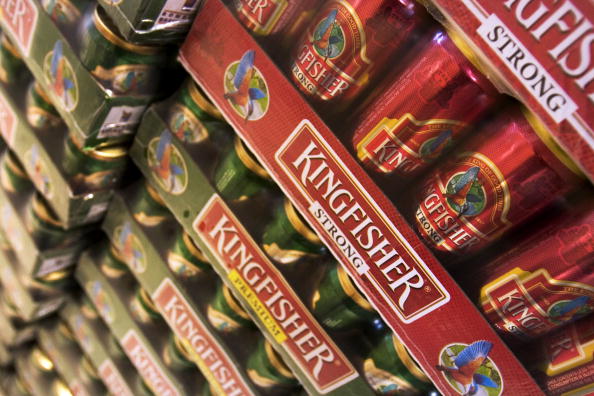 With an average price of $1.75 per 330 ml bottle, Delhi has made it to number five among 75 cities in the global cheap beer index. Ironically, in terms of average per capita consumption of beer, Delhi is the second lowest consumer. India also happens to be a country that has varied beer pricing across states. The 2015 Beer Price Index finds that Geneva has the costliest beer with an average price of $6.32 for a 330 ml bottle. The beer index compares numerous beers in stores and bars, and ranks them according to their price. It also acts as a guide for people who plan to take holidays.
Nehru's Wiki edited to include 'born in red-light area', IP address tracks back to government site
India's statesmen and political stalwarts are not safe from online tampering of their history. In a bizarre incident reported by a Wiki watcher, Jawaharlal Nehru's Wikipedia page was edited and several malicious facts were inserted into it. Interestingly, as Hindustan Times notes, the IP address in question belongs to the government-owned National Informatics Centre (NIC). The information was initially made public by Twitter user @AnonGoIWPEdits claiming the edits were made by a government IP address.
The revisions claimed that Nehru's grandfather, Gangadhar Nehru, was a Muslim, and also alleged that Nehru was born in a red-light area in Allahabad. However, the revisions were removed immediately. One can track the entire list of edits in the revision history page of Wikipedia.
There's a replacement for the rainbow filter on Facebook - the Russian flag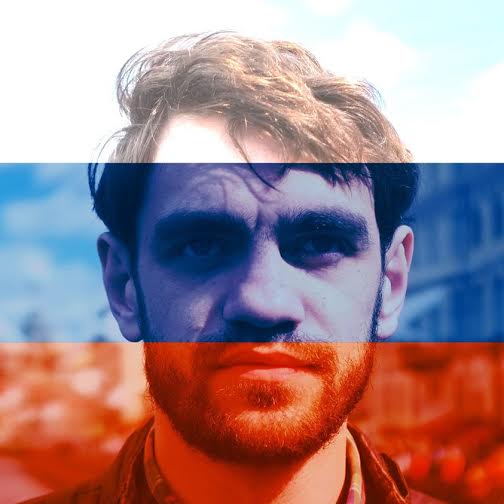 After the US Supreme Court's positive verdict on gay marriage, Facebook was painted with rainbow coloured display pictures with the help of a special Pride flag filter. However, this didn't go down well with some.
Russian graphic designer Oleg Chulakov chose to have a flag of his own over his picture instead. His Russian flag filter got over 5,000 downloads, reports BuzzFeed, after which Chulakov resorted to developing an app for the same. While Chulakov maintains that his filter isn't necessarily homophobic, many have posted their Russian pride with the suggestive hashtag #pridetobestraight on social media.
Housing.com makes a call, Rahul Yadav finally fired
The tumultuous relationship between Housing.com and its co-founder Rahul Yadav has finally come to an end. The young CEO was fired by the company's board shortly after reports of Quickr looking to acquire Housing.com came up. In a board meeting on Wednesday at Housing.com's headquarters in Mumbai, the company cited his "behaviour towards investors, partners and the media" as the reason for his ouster. Yadav was reportedly asked to leave the premises immediately after the meeting. An IIT-Bombay dropout, Yadav started the real estate website with his college batchmates.
Newly built slum demolished in Mumbai, hundreds rendered homeless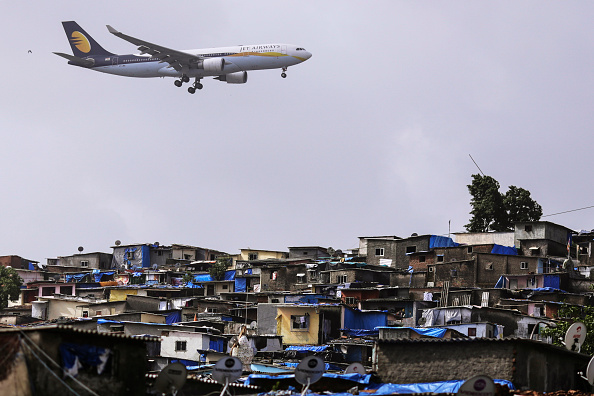 Bulldozers of the Mumbai Metropolitan Region Development Authority (MMRDA) demolished hundreds of shanties in Mandala on Tuesday, built a month back as part of the Ghar Haq Satyagraha campaign. People had built their houses after the authorities failed to provide the people with homes. Activist Medha Patkar had supported the people in reconstructing their houses. Around 186 people were arrested and taken to Lallubhai, Ghatla, Shivaji Nagar and RCF police stations.
Source: DNA
Government refuses to accept UNICEF report on vaccination coverage, survey shows Gujarat performed poorly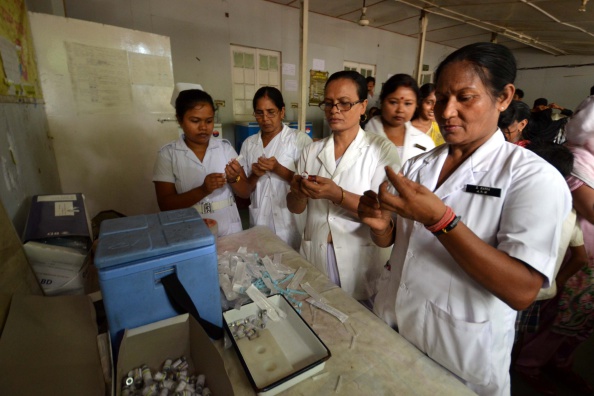 A UNICEF survey on immunisation in India, reportedly conducted in collaboration with the government, hasn't gone down well with the Centre. The Women and Child Development Ministry, not only has refused to accept the data on the Rapid Survey of Children (RSOC), conducted during 2012-13, but has also questioned the methodology. Gujarat is one of the five states where the immunisation cover dipped when Narendra Modi was the chief minister. The RSOC report says that while national immunisation coverage rose from 61 per cent to 65.2 per cent, it declined in Gujarat from 56.6 per cent in 2009 to 56.2 per cent.
Source: The Indian Express