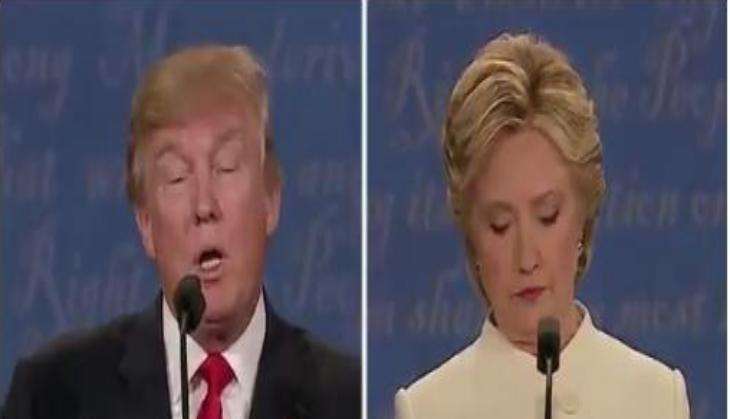 Presidential candidates Hillary Clinton and Donald Trump locked horns at the third and final US presidential debate on 20 October.
During the 90-minute-long debate, Clinton accused Donald Trump of favouring Russian president Vladimir Putin over American military and intelligence.
Also Read: No handshake at third & final Donald Trump - Hillary Clinton face-off
Clinton alleged that Russian President Putin was supporting Trump because "he'd rather have a puppet as president of the United States".
Trump denied any relationship with the Russian President and said he would condemn any foreign interference in the elections. He also rejected the allegations that Russia was involved in the hacking of Democratic organisation's website.
Also Read: Donald Trump vs Hillary Clinton: Presidential candidates lock horns over economy, immigration, abortion laws and other issues
The two candidates also elaborated on their starkly-different takes on the issue of abortion. Clinton vowed to uphold the landmark Row v Wade ruling, legalising abortion, and said, "We have come too far to have that turned back now."
On the other hand, Trump vowed to overturn the ruling.
Trump, who had earlier announced his intention to build a wall at the US-Mexico border, said that under a Clinton presidency "people are going to pour into our country" while accusing her of wanting an "open borders" policy.
Clinton also took digs at Trump's declining popularity with a large chunk of women voters - a trend that was observed after Trump was caught on tape boasting about his groping women. "Trump thinks belittling women makes him bigger. He goes after their dignity, their self-worth," Clinton said.