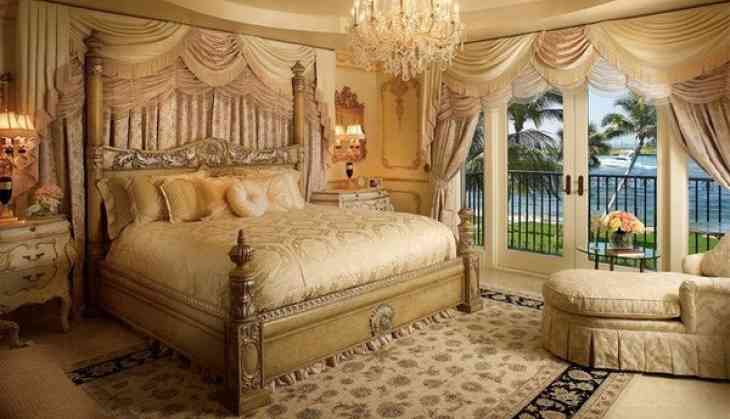 Fashion designers across the world are venturing into the fields which includes fashion in some or the other way. They are trying tro undertand the art of reinvention by venturing into interior designing and they have designed some of the best luxury fashion hotels, resorts across worldwide.

The biggest names in the fashion industry like Versace, Dior, Coco Chanel and many more have designed stunning hotels in different countries which will cater to luxury specifically. Summers have kicked in, so visit the lavish interiors of style icons.
We have found 10 best designer luxury hotels to international getaway:
Also Read: Good News Ladies! This app will reduce your suffering from period pain
Coco Chanel Suite Ritz Paris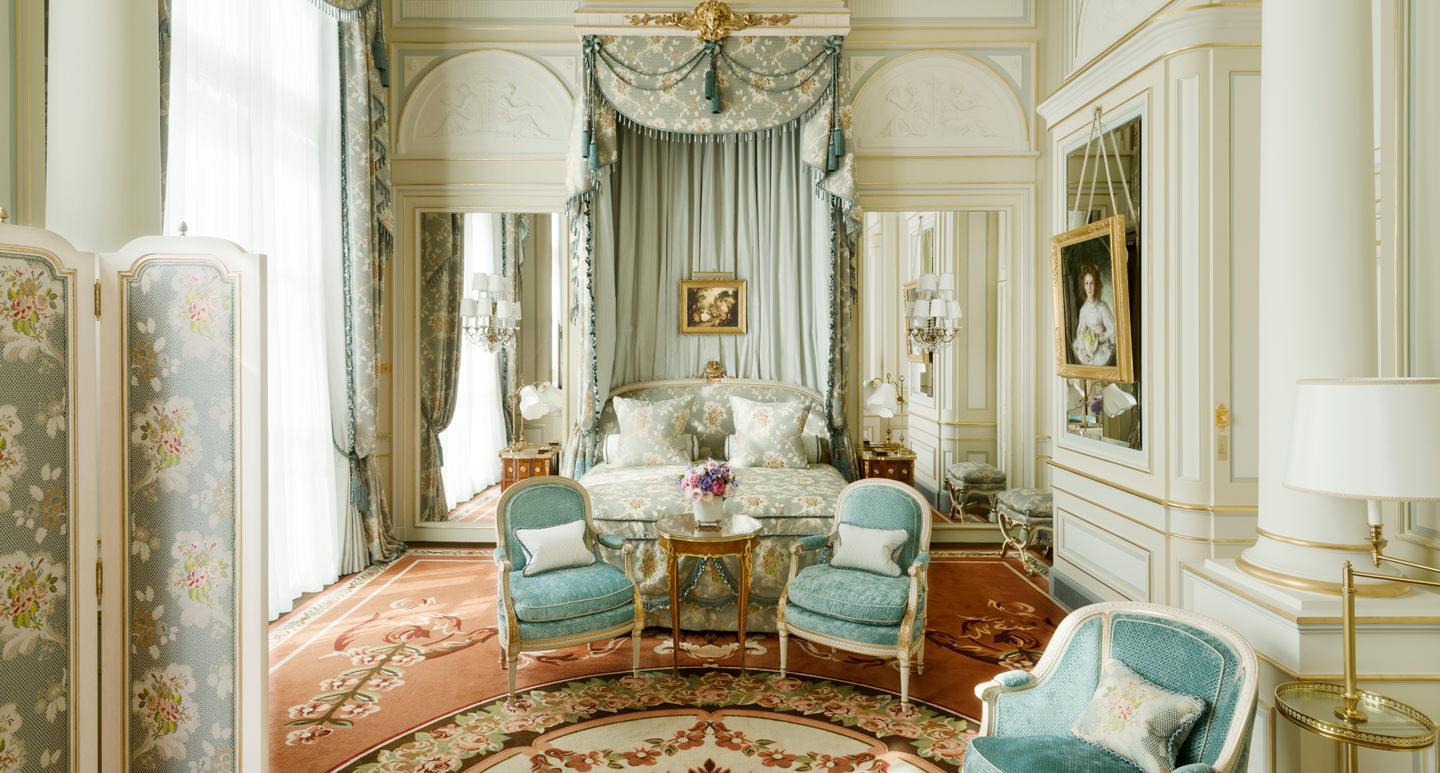 The famous designer Coco Chanel called the Ritz Paris her home for 34 years. A few year ago, the luxury hotel underwent a four-year restoration and reopened in 2016, they opened a two bedroom Coco Chanel Suite. The suits are designed in a neutral color palette, completed with baroque mirrors and a view of the Palace Vendome. This look was inspired by Chanel's No.5 perfume bottle.
Palazzo Versace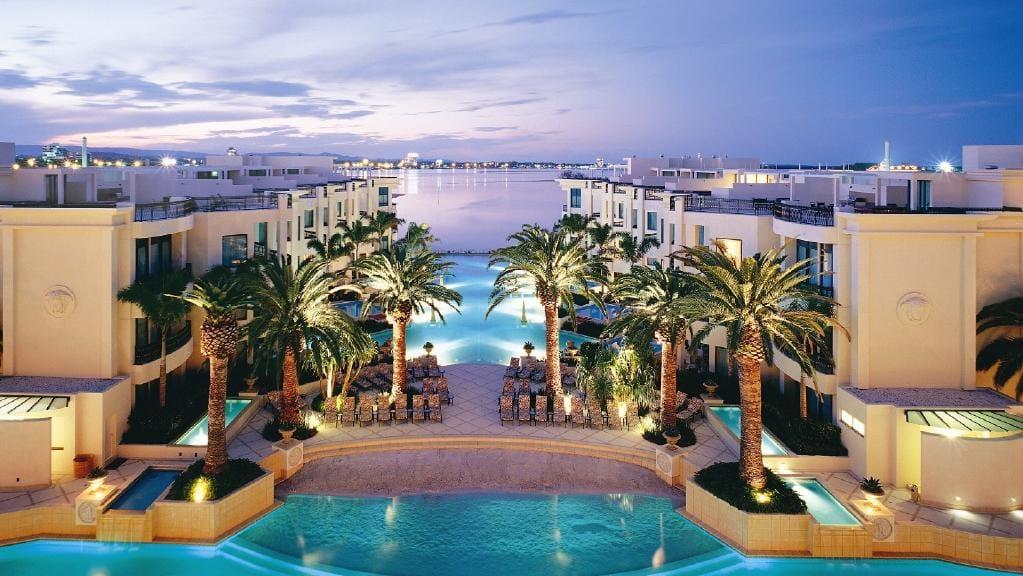 Palazzo Versace, a luxury 5 star hotel located by the Southport Broadwater, and Marina Mirage shopping centre at Southport Spit on the Gold Coast, Queensland, Australia. The interior of the hotel has Italian fashion house which has gold detailing and Versace Medusa mosaics set into marble floors and furnishing.
Fendi Private Suites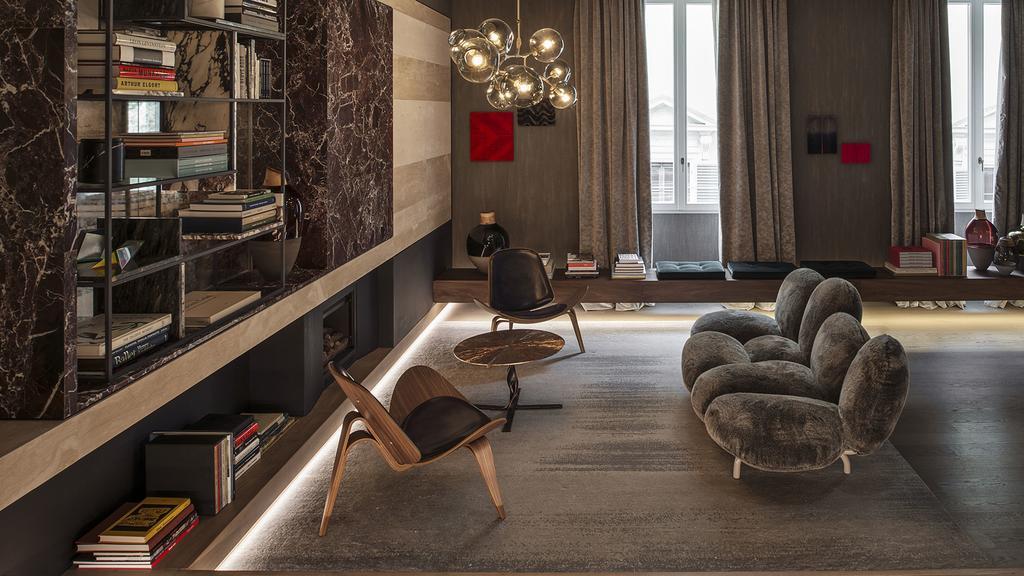 Fendi's creative director Karl Lagerfeld has designed the Fendi Private Suits that allows a traveller to shop at the flagship as well as allow them to stay there. The hotel has seven designed suites which are resemble the Fendi aesthetic. The hotel has sophisticated and neutral colour palettes, and minimalist furniture.
Hotel de Crillon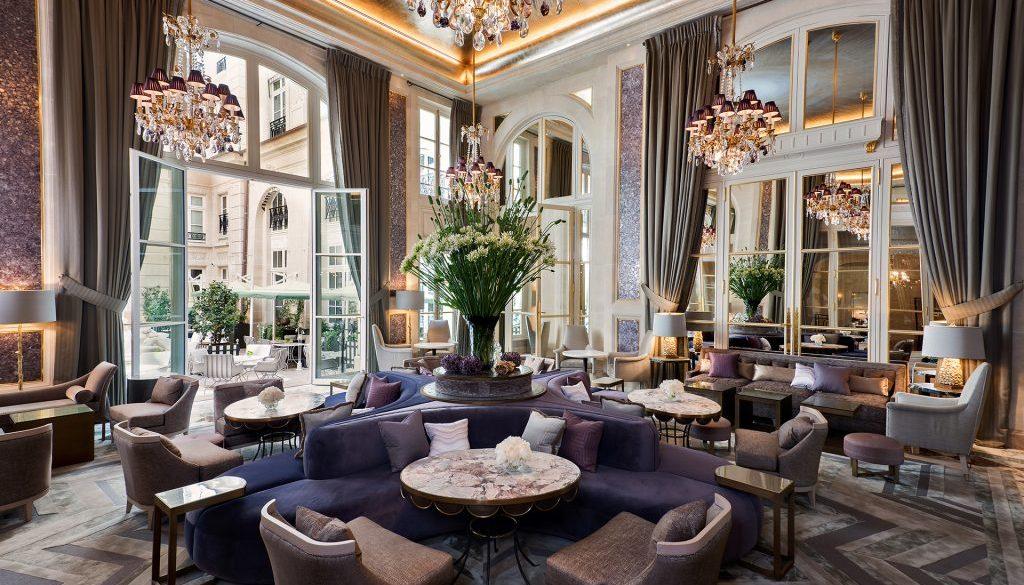 The Hotel de Crillon is also desgined by Karl Lagerfeld and the hotel has two suits. The rooms embody French architecture and styling, equipped with vintage chandeliers, wood-panelled walls and French Imperial mirrors.
St. Regis New York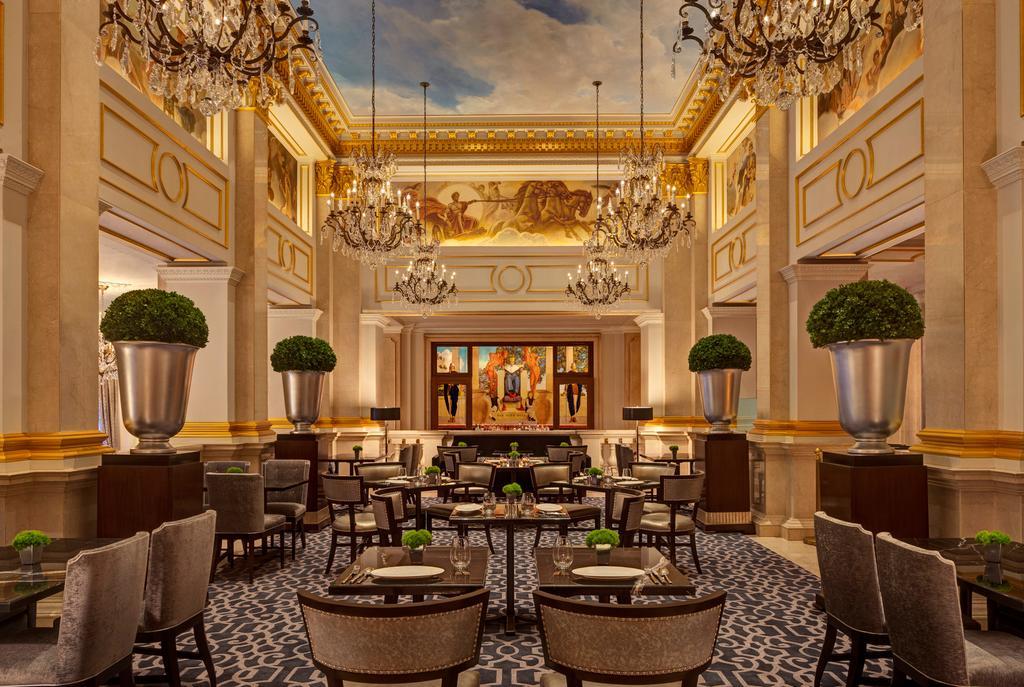 If you wish to experience the Central Park views then you must visit the St. Regis New York. The Dior suite is accented with silver furnishings and designed with inspiration from Dior's French ateliers. It's grey and muted purple colour scheme boats luxury and feels as if you're in the city of Paris. The St. Regis hotel also contains a Tiffany & Co suite, which is accented with the brands iconic Tiffany blue.
Armani Hotel Milan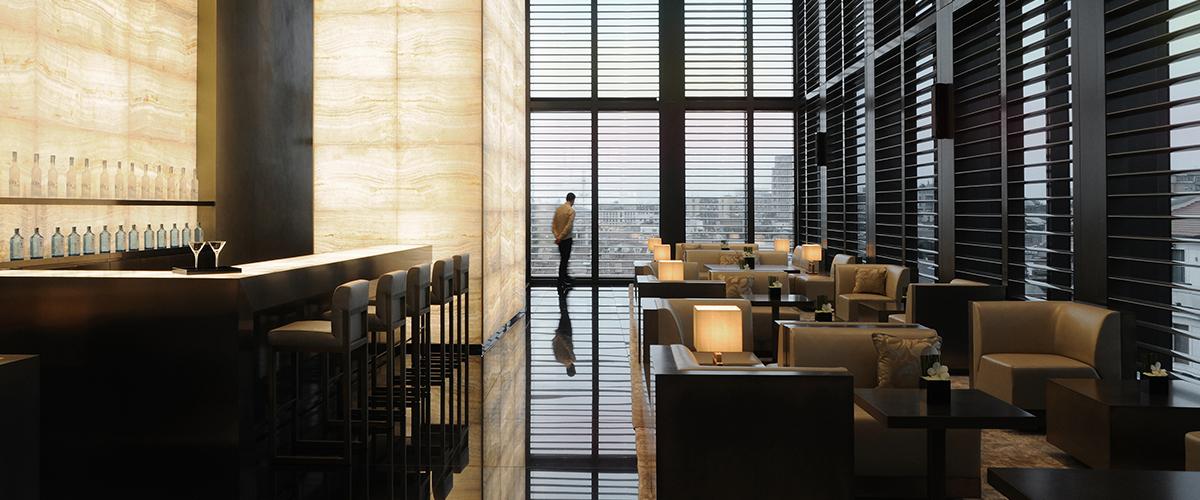 This hotel has 95 rooms which are extensions of the Giorgio Armani brand. The interiors include muted colour schemes and are equipped with sleek and classic furniture. If you can't visit Milan then you can visit one in Dubai.
Tortuga Bay Hotel Dominican Republic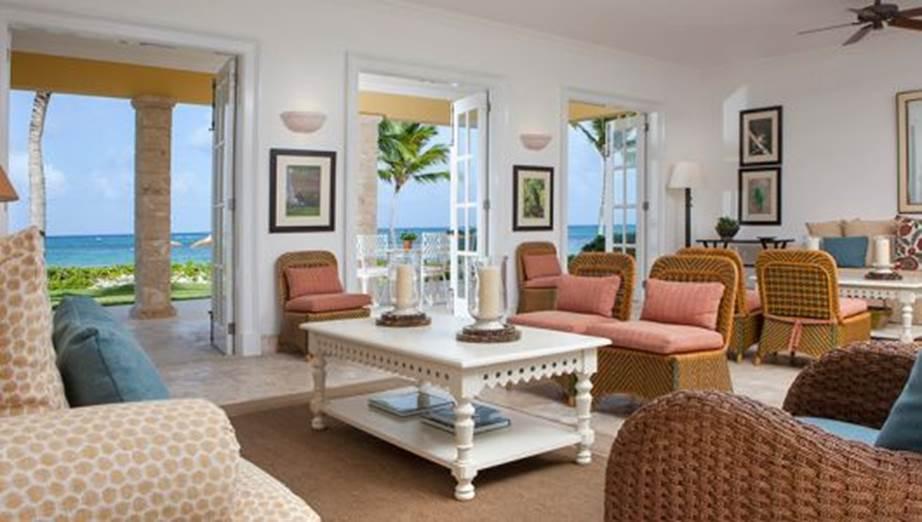 The Tortuga Bay Hotel was designed by Late Oscar de la Renta. The hotel is a classical example of tropical Caribbean style and you can also witness local touch also. The interior is painted bright yellow and it is inspired by the indigenous culture of the Dominican Republic.
Symphony Style Hotel Kuwait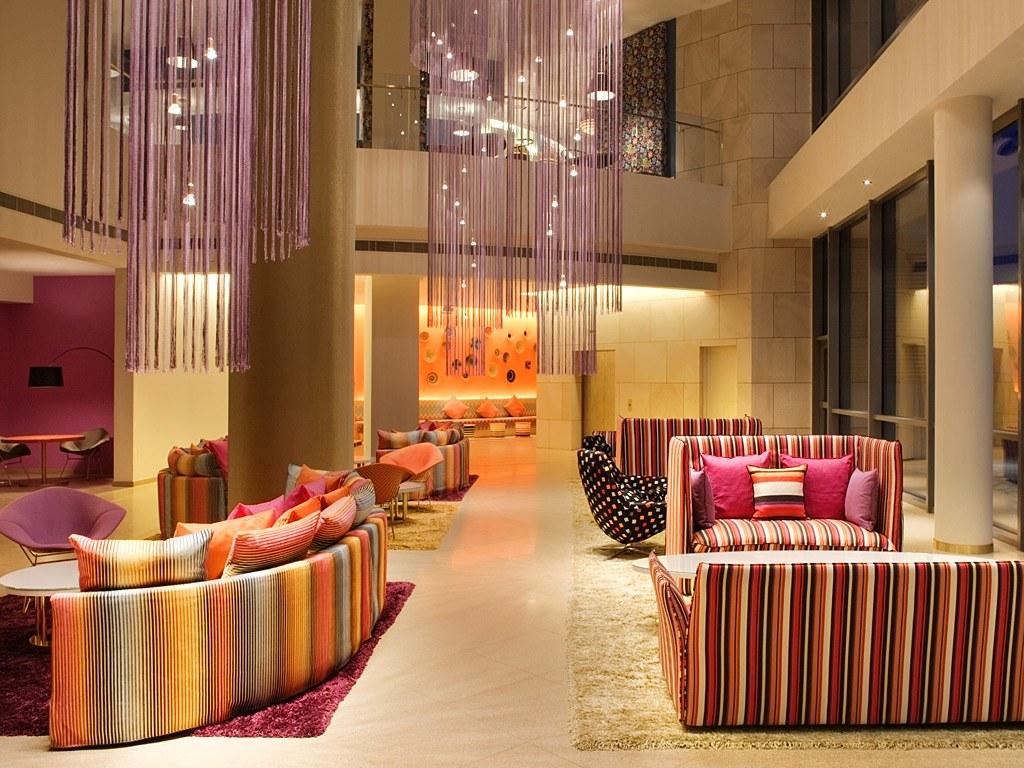 The Hotel Missioni Kuwait, embodies a lot of design elements which were added to the property by Rosita Missoni and Mattheo Thun previously. The rooms are accented with vibrant colours and patterns and embody a 60s style of simplicity—qualities which are resonant of the Missoni aesthetic.
Clairdges London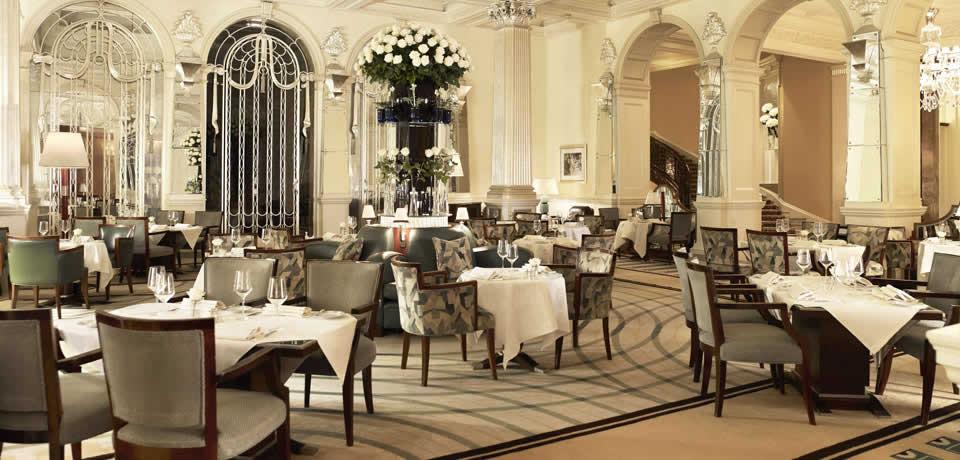 Claridge's Grand Piano suite was designed by Diane von Furstenberg and the theme is animal prints on curtains, rugs, sofas and pillows. It is also furnished with marble fireplaces and a dark, yet, vibrant colour palette. It stays true to the aesthetic of the Diane von Furstenberg.
Bulgari Hotels and Resorts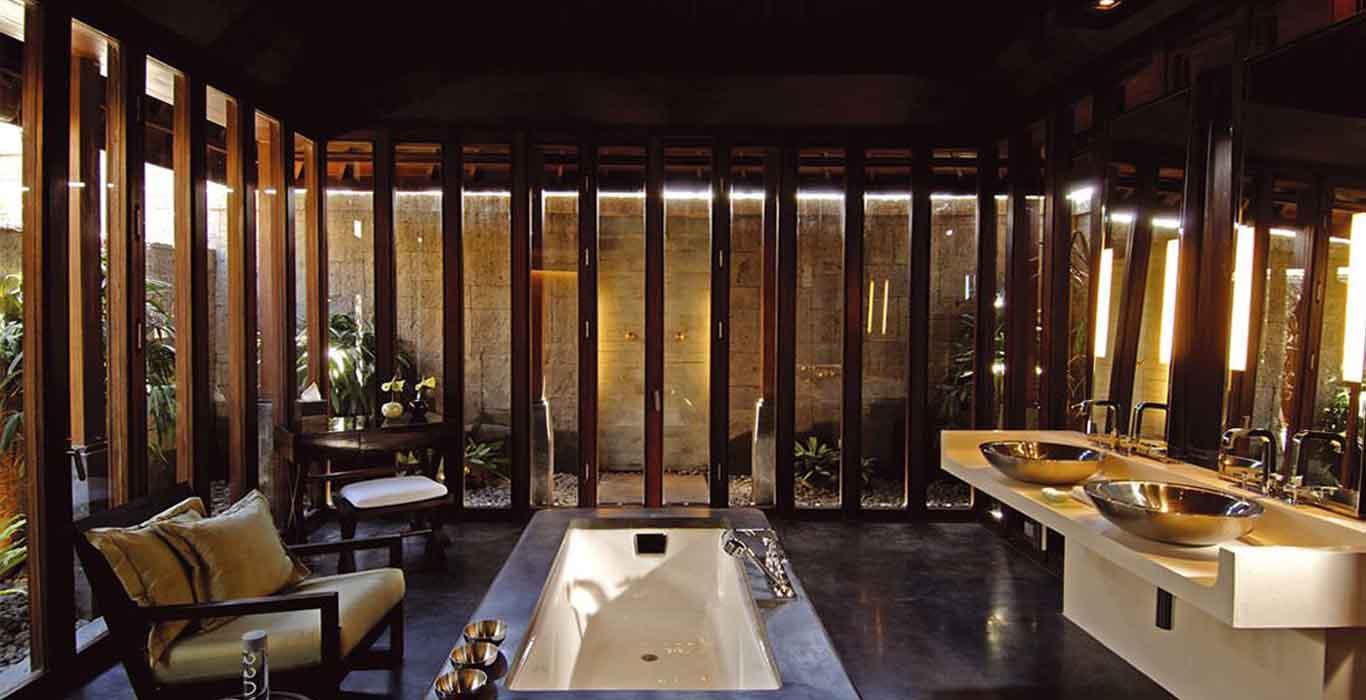 Bulgari Hotels and Resorts are situated in Milan, London, Bali, Bejing and Tokyo. They are planning to open same resorts in Dubai, Shanghai and Moscow. Each destination follows the timeless glamour and heritage of the Roman jeweller. The resorts also include day spas, bars and restaurants.
Also Read: Outsize Dinosaur skeletons up for auction in Paris for $1.4 million