Good News Ladies! This app will reduce your suffering from period pain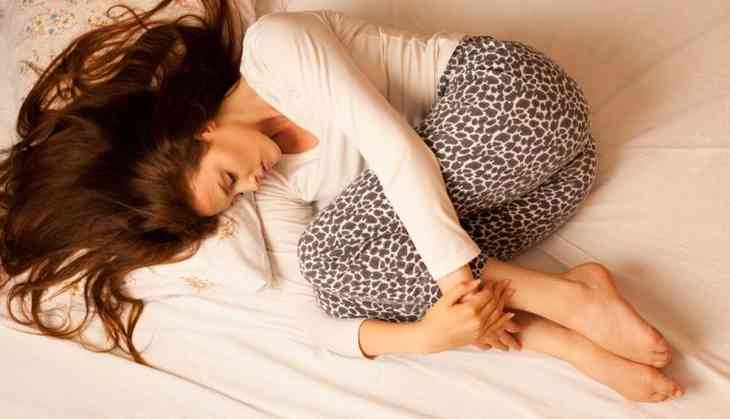 There is nothing worse pain than period pain. Only women know this fact and probably only they can handle it. It makes them very uncomfortable because it is that painful. Those five days of every month are not the best days for any girl. The pain not only affects them physically but also mentally, as their mood swings are witnessed at that time.
However, it all came to end now.
The researchers from Germany have designed a new mobile application with an amazing acupressure feature which is a technique derived from traditional Chinese medicine (TCM) to help lessen the pain from menstrual cramps that women suffer every month.
It has been estimated that 50 to 90 per cent of young women suffer pain in their lower abdomen during periods, along with other suffering and the symptoms that include are a headache, back pain, nausea, and diarrhea.
This new app is called "Luna", designed by researchers from the Charite - Universitatsmedizin Berlin in Germany, which is used as a self-care tool and is also suitable to use at home. The basic purpose of this app is to help women reduce and cope with menstrual suffering using self-acupressure, as per the study.
Also Read: Make sure to include these essential nutrients regularly in your daily diet
Luna, the acupressure-based app comes with the guidance on how to deal with your periods by self-acupressure using before and during menstruation.
It works by using specific points on the body to treat health problems naturally and restore the harmonious flow of Qi energy, with many benefits.
The app contains all the instructions related to it along with visual descriptions of the pressure points to massage or apply pressure.
The instructions were found to be more effective in reducing menstrual pain than usual care alone, such as taking pain medication and hormonal contraceptives.
According to a recent study published in American Journal of Obstetrics and Gynecology, that the team assessed 221 women who were suffering from severe menstrual pain, aged between 18 and 34.
Women participants were assigned to two treatment groups and both experienced the study app and short introduction on how to administer self-acupressure shortly before and during menstruation.
Results revealed that 37 per cent of women participants reported a 50 per cent reduction in pain intensity.
Luna app is currently available for Apple users.
Read More On Catch: Try this hair treatment during summer and rainy season