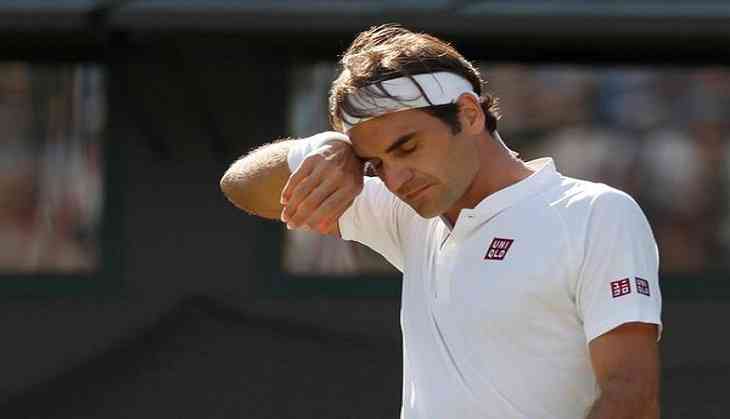 Twenty-time Grand Slam champion Roger Federer, who crashed out of the ongoing Shanghai Masters after losing to Borna Coric of Germany in their semi-final match, has said that he is "actually happy" with his performance as he is playing well on the court.
The 37-year-old further stated that he is now looking forward to the upcoming tournaments.

"I'm actually happy. I feel like I'm explosive out there, returning well. Serving, I think, it's okay, could be even a little bit better. I don't think I played a match where I didn't get broken, so that's something a bit more unusual for me," ATP quoted Federer, as saying.
"I must say I felt overall actually pretty good. So I'm happy about that. It's definitely something I can build on now for Basel and then for London and maybe Paris. I'm happy how the body has felt this week," he added.
Reflecting on his semi-final match against Boric, Federer admitted that he could have done a better job in serving, adding, the Croatian had "more punch" than him.
"He didn't give me many chances on his serve, and for me to stay with him, I should have maybe done a better job on my own serve. But then again, it wasn't bad either. And then in the rallies, I thought he had more punch than me," he said.
Federer had suffered a shocking 4-6, 4-6 defeat at the hands of Coric denying himself a second consecutive Shanghai Masters title.
-ANI