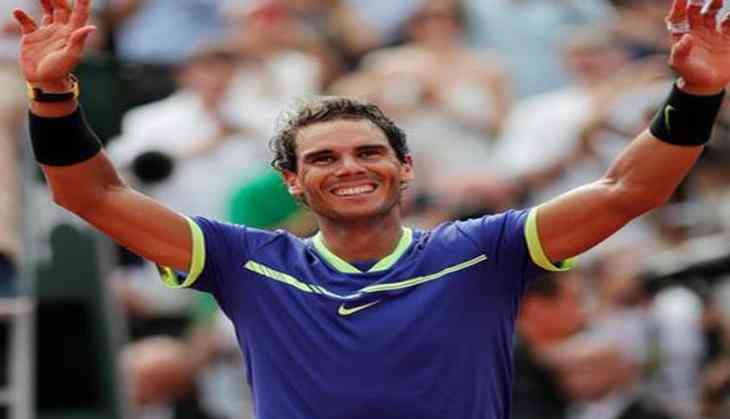 Fifteen-time Grand Slam Champion Rafael Nadal has said he is fully upbeat to battle against his arch-rival and Swiss maestro Roger Federer in the race to end the year on numero uno spot.
Though British tennis star Andy Murray is currently standing at the top position as per the latest ATP rankings, his lead over second-placed Nadal has slashed down to less than 300 points.
Federer, on the other hand, surged to the third spot after clinching his 19th Grand Slam title at the Wimbledon.
While the Swiss legend still trails by more than 1000 points from Murray after missing the entire clay-court season, he could easily reduce the gap if the Briton and Nadal continue to endure a roller-coaster season for the rest of the year.
And it seems Federer and Nadal, who holds all three of the year's Grand Slam titles so far between them, will be battling it out for top spot.
Admitting the same, Nadal said he is all set to focus on his own result rather than being too caught up in the head-to-head battle in the race to London and the ATP rankings.
"The truth is, I always follow my own path. It's true that we (Roger and I) are better prepared to compete for nice things at the end of the year but it depends on what we're able to do from now until the end of the year. We'll have to wait and see," Sport24 quoted Nadal as saying.
"The person who will be able to keep his high level for a longer period of time will have more options to fight for the world No 1 ranking. But the same can be said of Murray... and many others who are up there. Maybe they haven't had the best six months this year but they are also candidates,' he concluded.
-ANI