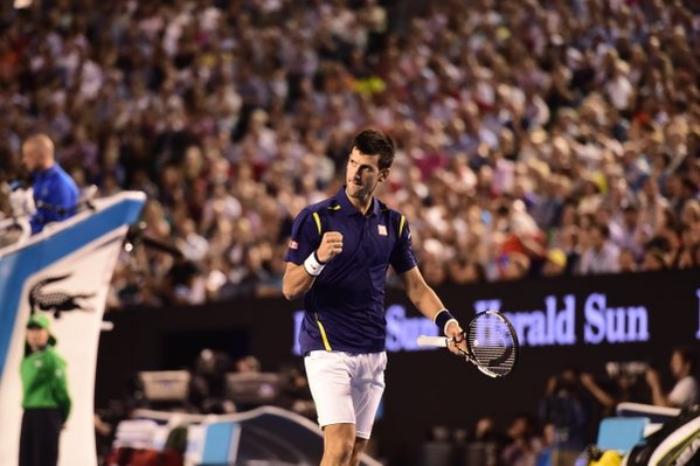 World number 1 Novak Djokovic stayed on course for a successful title defence at the Australian Open on 28 January with a comfortable four-set win over Swiss rival Roger Federer.
Djokovic, who is chasing his sixth major title in Melbourne, prevailed over Federer with a scoreline of 6-1, 6-2, 3-6, 6-3 to reach his 19th career Grand Slam final.
The Serbian tennis ace dominated Federer in the first set - and dropped only one game to win it by a margin of 6-1. It was the same story in the second set as Djokovic broke Federer twice to win the set 6-2.
Federer fought back in the third set and managed to break Djokovic's serve before taking the set 6-3. However, the World number 1 regained his composure to break Federer's serve in the eight game of the fourth set, before winning it 6-3.
Djokovic will now take on the winner of the other semi-final between Andy Murray and Milos Raonic in the final on Sunday.