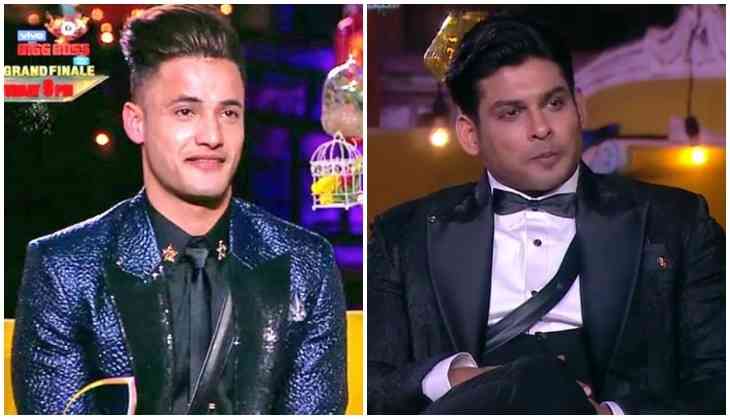 Finale fight between Sidharth Shukla and Asim Riaz begins
Bigg Boss 13 is hitting the headlines as today the show will get its winner, the owner of BB 13 trophy. So far we have been keeping you updated with every ounce of information wherein we told you Paras Chabra, Arti Singh and Rashami Desai has been evicted. We got our top 3 finalists Shehnaaz Gill, Asim Riaz and Sidharth Shukla.
As per recent reports, finally, after a long wait, we have got our top 2 finalists and they are non-other than Sidharth Shukla and Asim Riaz. Yes, Shehnaaz Gill got evicted at the third position and now Sidand Asim will be competing for the trophy today.
Well, it's commendable that Asim who was not a famous person when he entered the house has reached the finale and that to competing with Sidharth who is a big name in the TV industry.
Also Read:Bigg Boss 13 Live Voting: Hurry up! This is how you can vote for Sidharth Shukla, Asim Riaz, Shehnaaz
Now let's see who wins the trophy so guys keep voting for your favourite contestants and make him win. Meanwhile, we will see Sunil Grover gracing the stage with his rib ticking jokes on Mahira and Vishal's pan fight and Paras' hairs.
Also Read: Bigg Boss 13 Flashback: From Vishal-Madhurima's pan fight to Sidharth-Rashami's 'teri jaisi ladki' remark; controversial fights that hit TRP chart
Also, we will get to see Sidharth –Rashami and Asim-Himanshi's sizzling performance inside the BB house.
Also Read: Bigg Boss 13 Finale: Sidharth Shukla, Asim Riaz, Rashami Desai likely to get 'free paid' trip to Dubai