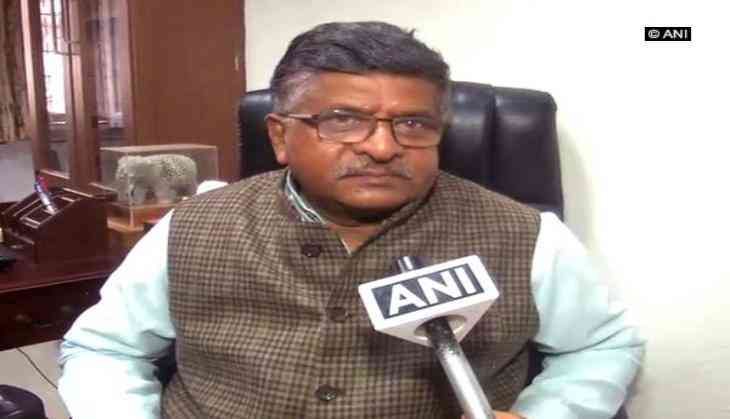 Taking cognizance of the issue of social media giant Facebook manipulating with the US Presidential elections and the Brexit vote, Indian Union Minister for Information and Technology Ravi Shankar Prasad has said that Facebook will face strong actions if it tries to do anything like that in India.
The Minister made the remark in view of the recent news that data from Facebook was illegally used by a political data analytics firm called Cambridge Analytica in such a way that helped it manipulate votes in favour of the Donald Trump and Brexit campaign.
Ravi Shankar Prasad further said that the government is fully committed to safeguarding all sort of freedoms of speech and expression and supports all the kind of information exchange on social media. He, However, further added that any illegal attempts to influence the electoral process in India will not be tolerated at any cost. "If need be, strong action will be taken," the minister said.
Facebook is facing investigations and criticism for its alleged role in influencing the electoral processes in US and UK. Ravi Shankar Prasad also took a jibe at Congress over party's links with the social media entity. "We ask Congress that how much data of Indians was shared with Cambridge Analytica's CEO. As there are serious allegations of data theft against this company in USA, England. The company boasts of having influenced elections in Nigeria, Kenya, Brazil, also in India," the minister said.
It has also been revealed that in India, Cambridge Analytica worked in Bihar elections in 2010. As reported in Guardian Observer and New York Times, Facebook profiles of nearly 5 crore people were illegally used by the political firm and it helped to create models and algorithms to successfully target swing voters with false news and political advertisements.