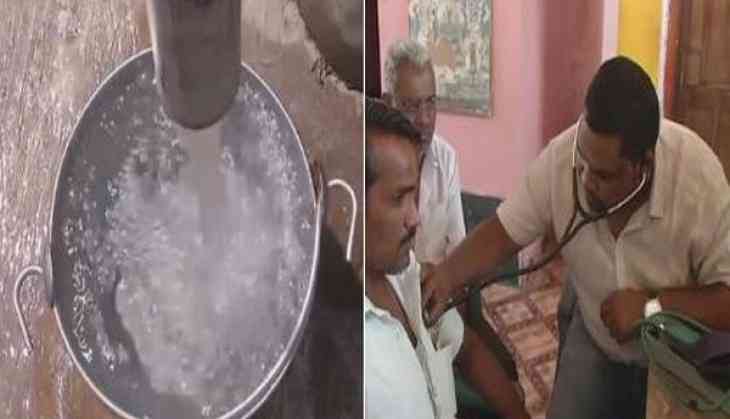 At least 14 people have died in past 24 months, due to the alleged toxins present in the water in a 250-feet borewell in Maharashtra's Yavatmal.
The locals in the area have said that the deaths were the result of toxins present in a 250-ft borewell in Yavatmal.
As per the locals at least 38 others have been admitted to the hospital and 110 more cases have been identified facing similar Kidney related issues.
"A lot of people are facing Kidney related problem. We informed the government about this, but no proper arrangement has been made in this matter. We want proper medical facility," said a local.
Also Read: Dabbawallas, Mumbaikars provide food to protesting farmers
Surprisingly, the 250-feet borewell is the only source of water for Asola village in Yavatmal tehsil and they are left with no other option than to have water from that.
As per the experts, the borewell is contaminated with nitrate and continuous intake of the water is damaging the kidney of the locals.
Dr. Abhyuday Meghe of OSDM Acharya Vinoba Bhave Rural Hospital also confirmed that the problem being faced by the locals.
"38 people have been admitted to our hospital, which has been tested with a high amount of Keratin. The content of nitrate in the water seems to be high," said Dr. Abhyuday Meghe, OSDM Acharya Vinoba Bhave Rural Hospital.
Recently, a team of four doctors from the hospital which came to take the patients, witnessing the alarming situation has set-up a check-up camp in the village.
The villages said that the government is not paying any heed to the issue despite the locals complaining about the water.
--ANI
Also Read: IndiGo cancels 47 flights after aviation regulator grounds planes with faulty engines