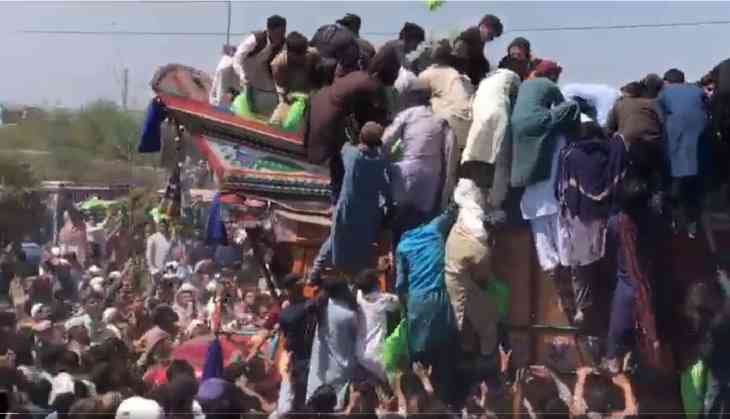 The wheat crisis in Pakistan has worsened during the month of Ramadan, with people fighting over packets of wheat flour. A video has emerged from the neighboring country, showing Pakistanis fighting to grab hold of wheat bags.
In the clip, people can be seen 'looting' wheat flour bags from a truck in Peshawar, climbing on the truck and snatching the wheat flour bags from each other.
Wath here.
Just no words.

Simply heartbreaking.#Peshawar #Pakistan pic.twitter.com/gOYkS9ERAy

— Yusra Askari (@YusraSAskari) March 27, 2023
It is estimated that around 1.5 million families will benefit from this package. However, chaos was reported at distribution centers in different cities of Pakistan during the distribution of the free bags of wheat flour, with at least six people losing their lives at distribution centers in Punjab and Pakhtunkhwa on March 25.
Pakistan is currently dealing with a massive economic crisis, with record-high inflation, an increase in food and fuel prices, and skyrocketing electricity tariffs that are going out of reach for common people.
Also Read: 20 Umrah pilgrims killed in bus accident in Saudi Arabia