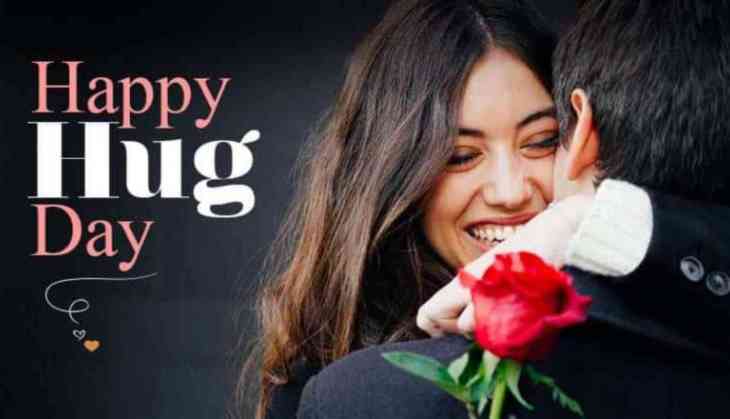 Valentine's Week, the most romantic seven days of the year, has arrived, and people are rejoicing each day with their loved ones. Couples around the globe celebrate the week by expressing appreciation for the person they love and adore. The week offers numerous ways for lovebirds to show their feelings and affection.
Today is Hug Day, and as the name suggests, on this day, lovebirds hug each other to express their feelings. The day is not only celebrated by couples; even friends hug each other to show affection.
Singles, on the other hand, celebrate the day by sharing funny and quirky memes on the internet.
We have curated some top trending Hug Day 2023 greetings, quotes and messages for you to share with your dear ones.
Hug Day 2023 Images, Wishes, Messages and Greetings:
Every time you hug me, it feels like I am on a love drug. Wishing you the cosiest Hug Day ever, my love.
Your embrace heals my soul. Let's become one with a hug on this special day. Happy Hug Day, my love.
Your arms are my comfort place, your smile is my sunshine, and your presence in my life is my happy pill. Happy Hug Day, my love.
Thank you for standing by my side when times were hard. Thank you for making me laugh when I didn't even want to smile. Sending all my love your way today. Happy Hug Day.
Your hug is my best stress-buster, it wraps me up like the soothing sunshine, and I want it the first thing in the morning. Happy Hug Day.
A hug is all you need when you are down. A hug is all you need when nothing is right. Warm wishes on Hug Day to you, my dear.
You are my safe place! So, hug me tight so that all my fears and insecurities shatter into pieces. Happy Hug Day.
A hug communicates a thousand words. But, I wish to say three words. I love you. Happy Hug Day 2023.
The world comes to a standstill when we hug each other. Inside your hug lies my universe. Happy Hug Day.
Sending some good vibes through the hugs because I always want the best for you. Happy Hug Day.
Whenever you are feeling low, I will always be there to cheer you up with a hug.
A tight hug is the best way to let someone know how much you love them. Happy Hug Day!
A warm hug can sometimes express a thousand words that words alone cannot. Cheers to Hug Day 2023.
All my burdens go away every time I get a bear hug from you! Wishing you a very Happy Hug Day
Make this day even more special by sending these hug day wishes and quotes to your loved ones from our curated picks.
Valentine's Week, considered as one of the most romantic weeks of the year, begins with Rose Day followed by Propose Day, Chocolate Day, Teddy Day, Promise Day, Hug Day and Kiss Day. The week ends on February 14 with Valentine's Day.
Viral News: Hug Day 2023: From long distance hugs to cow hugs, check out top trending memes on Twitter