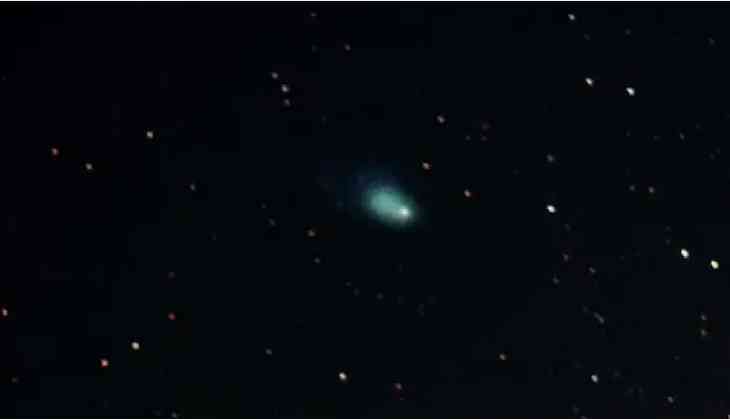 The ancient comet 'C/2022 E3 (ZTF)' that last passed close to Earth 50,000 years ago will again approach the blue planet on February 2. The comet may brighten in the coming days and become visible to the naked eyes.
Star gazers will be able to spot the ancient green comet with binoculars from a dark location.
C/2022 E3 (ZTF)
The ancient comet, also known as the 'green comet', is recognized for its bright green hue, hazy coma, and faint tail. The comet is visible in parts of India in the last week of January or early February.
Where to spot the comet
The green comet could be spotted between Saptarshi Mandal (the great bear) and the Pole star, at a height of around 20 degrees. For better view, people are advised to use binoculars or telescope. The comet's brilliance will gradually fade as it travels away from Earth.
Ideal Time
The best time to see the comet is just after the moonset in the early morning hours since moonlight makes things in the sky appear noticeably dimmer.
Astronomers Bryce Bolin and Frank Masci found the green comet using the Zwicky Transient Facility (ZTF) survey in March 2022. Long-period comets like this one are thought to originate at the farthest reaches of our Solar System, a huge freezing region known as the Oort Cloud.
Viral News: Viral video shows how to make 'LAVA IDLI'; pisses off Indians [WATCH]
Notably, the green comet or C/2022 E3 (ZTF) is not that stunning and sparky as other big comets, many of which have been visible in daylight.