Punjabi singer Sidhu Moose Wala shot dead
Punjabi singer and rapper Sidhu Moose Wala was brutally murdered on Sunday evening (May 29). The 28-year-old singer's death news has left his shattered and the entertainment industry in shock. Social media has been filled with condolence messages.
Also Read: Sidhu Moose Wala Shot Dead: Ranveer Singh, Varun Dhawan, Sara Ali Khan express shock over Punjabi singer's tragic death
Amid the shocking death news of Sidhu Moose Wala, his last song, The Last Ride has become the topic of discussion among his fans.
Sidhu's fans have discovered many eerie similarities between the late Punjabi singer's last song and his death.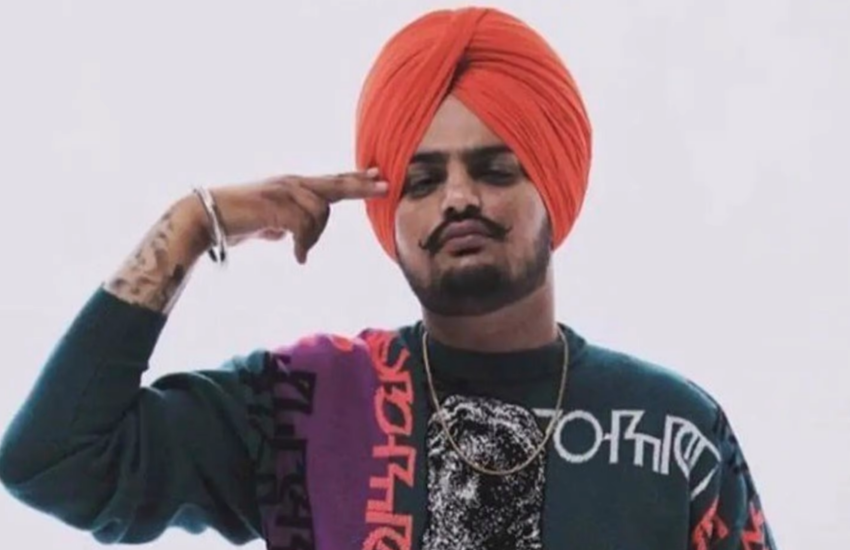 Punjabi singer Sidhu Moose Wala (File Pic)
The Last Ride was released on May 15 and has garnered 13 million views on YouTube. The song was touted to be a tribute to a rapper Tupac Shakur, who was shot dead in his car at the age of 25 in 1996.
Here's what similarities were found by Sidhu's fans with his last song:


Just like Tupac Shakur, Sidhu Moose Wala had also been killed in his car on May 29.
One of the fans wrote, "Irony is the last song Sidhu Moose Wala dropped was the last ride and its cover was 2 pac assassination car, the same way Sidhu is killed."
Another fan tweeted, "Two weeks after releasing a song called The Last Ride Sidhu was shot dead in his car. Such is life. Legend.
"Sidhu * Tupac RIP Two of youngest legends Last song - the last ride dedicated to Tupac Both predict their death in song Speaks truth and fearless like Tupac Both died in same way live life in same way,"another tweet read.
While some fans shared the lyrics of the last song of Sidhu, The Last Ride as well.
"Ho Chobbar De Chehre Utte Noor Dassda, Ni Ehda Uthuga Jawani Vich Janaaza Mithiye" Today he has been shot dead (The glow on his face says his funeral will be held in his youth)."
Another fan of Sidhu said that Sidhu's song foretold his death. "What a Coincidence! Track 295 :- aaj ki date n month 29-5 (today's date and month)."
Sidhu Moose Wala was shot dead while he was driving his SUV in the village Jhawahar Ke in Mansa district along with two others. He was killed a day after the security cover given to him was removed by the ruling AAP Government in the state.
According to Director General of Police Viresh Kumar Bhawra, Moose Wala left his house in Moosa village at 4:30 pm. He was driving his jeep and at around 5:30 pm he was accompanied by two people when two vehicles that had been following him intercepted his vehicle and shot him dead.
For the unversed, Moose Wala was a popular Punjabi singer who had sung many super hit songs in the last few years. He had also joined Congress and contested the Assembly Elections from Mansa this year. However, AAP's Dr Vijay Singla defeated him by a margin of 63, 323 votes.
Also Read: 'Political murder' of Sidhu Moose Wala: Congress attacks Punjab AAP government