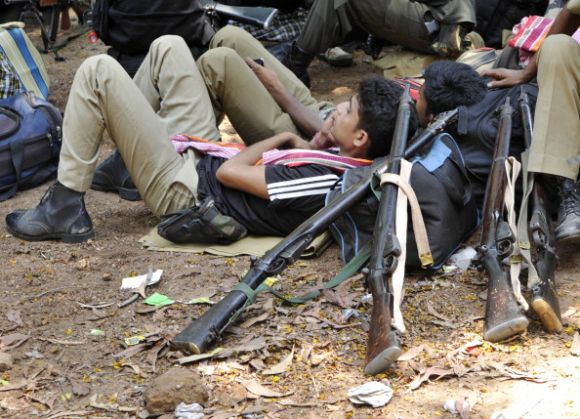 Maoists in Chhattisgarh are targeting girls for recruiting them in there cadres. After increasing surveillance and search operations by the security forces, the Maoists have changed their recruitment policy, and they now prefer girls over boys.
Presently, the Maoists have lost their military strength as many rebels have either been killed by the security forces or they have surrendered to the police. In order to regain their strength the commanders have changed their recruitment strategy.
Reportedly, the Maoists had organised various meetings with villager in insurgency-hit areas like Dantewada, Bijapur, Sukma and Narayanpur. They had demanded the villagers to send their daughters for joining Maoists cadres. They had also offered Rs 5,000 per month to girls who would join their cadres.
The Maoists had given the responsibility to Chetna Natya Mandli and Dandkarnay Zonal Committiee for recruiting girls and had also threatened the villagers that they would face dire consequences if they fail to send their daughters.
The villagers are living a threatened life and in order to protect their daughters they have sent them to their relatives residing in different states of the country.
RK Vij, ADG, Anti-Maoist Operations has revealed that they too have information about this new recruitment policy of the Maoists. Security forces in the remote villages will be deployed soon in an attempt to protect the villagers. Maoists may target them as they have not followed their orders and have sent their daughters away.
SRP Kalluri, Inspector General of Police, Bastar, has issued an order to increase the surveillance in insurgency-hit areas and has given directives to cops for taking proper immediate actions in order to control this menace.