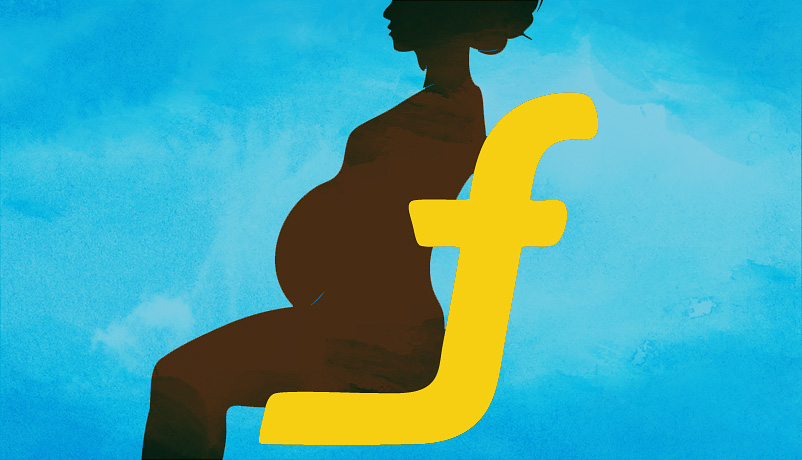 Every day, on social media and in real life, I interact with several mothers, thanks to my blog and columns on parenting. Most of them are clever, bright, funny, passionate, have very clear views on politics and the economy, know their films, know their books, know their children and are hugely resourceful and enterprising. A few have real 'jobs', but most are winging it as food bloggers, book reviewers, children's activity conductors, dress designers, script writers, home bakers, freelance journalists, trainers and teachers.
At some point, all of them had formal jobs, jobs they were good at, jobs they tried hard to keep, but sooner or later gave up, in pursuit of work-life balance (read: raising children). Each one of them gave their best shot at having it all, before they redefined their 'all'.
Six years into motherhood, one attempt at going back to the race, one attempt at running away to a hill with my child to teach in a school (so I have daycare sorted), and I am still figuring out how to wing it.
The question always is: what if?
What if all these women, me included, had employers empathetic to our post-child status, what if HR departments had more flexible policies, what if we all had access to phenomenal daycare? Would we still be doing what we are doing?
A few corporates, IT companies, banks and NGOs were sympathetic to this transition and did offer extended leave, sabbaticals, flexitime options, consultancy options and even daycare facilities. But by-and-large, women had come to terms with the fact that there were compromises to be made post-baby and putting one's career on hold is one of them. One mother I knew who quit her job as COO of a bank told me she didn't expect the organisation to make those compromises for her, nor did she expect to be paid for having a child. I was shocked at the lack of dissent. Yes, there was a murmur about 'working from home', but I had yet to see a respectable organisation putting it into practice or paying fairly for it. 'Flexitime' was a euphemism for 'this job is so dull, you may want to throw up'.
Enter Flipkart.
On Monday, the online retailer announced it will offer six months paid leave plus the option of four months flexible paid work to new mothers. It will also offer extended maternity leave of up to one year without pay, after which the employee can return to jobs available at that point of time.
Most companies treat an employee's pregnancy as an exotic inconvenience she should tackle away from work
Also part of the package: transport reimbursement of Rs 600 per day during the last two months of pregnancy and a reserved parking slot for 2 months before and after delivery of the child. In the works: a proposal for the company to pay 50% of daycare charges at high-standard facilities for children up to 4 years of age.
The Indian Labour Law prescribes compulsory paid maternity leave of twelve weeks to all female employees. No company is liable to offer anything more. In this context, Flipkart's move is unprecedented. "Flipkart needs to be able to attract more women talent," said Deepali Tamhane, Senior Director, Product Management, explaining the announcement.
Good on you, I wanted to cheer from the wings.
This seems like a year to cheer
This week Samsung Electronics, which has a 42 % female workforce, announced they plan to allow female workers two years' paid maternity leave as opposed to the current one year.
Earlier this year, in March, Vodafone offered global maternity equality. Their new policy includes a minimum of 16-weeks fully-paid maternity leave. It was a strategic move to cut the costs incurred when women employees leave to have children. "There are a lot of hidden costs when you lose women to maternity: retraining, recruiting, business disruption," said Sharon Doherty, the group's Organisation and People Development Director, who developed the policy.
Virgin Atlantic went further: new dads will be given up to a year's paternity leave on full salary as part of a new policy unveiled by Richard Branson recently. Nice, I thought. It's time we noticed that fathers make babies, too.
In January, You Tube CEO Susan Wojcicki - who believes that maternity leave is good for mothers, babies and business - announced an 18-week fully-paid maternity leave policy. Mothers, she believes, come back to the workforce with newer insights post a longer break.
We're winning some battles, but the war is far from over
Mostly, it's still an all-or-none policy - organisations are largely unwilling to negotiate working terms for a new mother. I know several women who were forced to quit as a result of this. It is as though organisations do not want to acknowledge the logistics that come with motherhood; it is treated as a sort of exotic inconvenience and they would rather you deal with it separately from work.
Just before I went on maternity leave at one of the large national media organisations where I had been working for three-and-a-half years, I got a glimpse into my future. A colleague returned after her three-month maternity leave, hoping to get an extension. She was told that it was impossible, neither was flexitime an option. It was all or nothing. Since she was still in postpartum depression, and hadn't yet figured out baby-care, she did the first thing that came to mind - she quit. Two months later, the same thing happened to another mom.
'We don't want to set a precedent,' both were told, although the nature of their jobs could have easily allowed flexitime. It conjured up images of all the women in the organisation producing babies only to claim maternity perks.
From the moment you get pregnant, the tone for your eventual marginalisation as an employee is set
Across industries, across geographies, this is the norm. Most companies treat pregnancy like a natural calamity they were totally unprepared for. No matter how resilient you are, it's hard not to be shocked at the callousness. In several subtle and not-so-subtle ways, being pregnant at the workplace seems to indicate that you no longer 'count', that you are now just someone who is 'passing through', that you might be 'too preoccupied with baby thoughts' to focus on your career. From the moment you get pregnant, the tone for your eventual marginalisation is set.
When I returned from my 12-week maternity leave, I was at first shocked, and then relieved to find that I had been transferred from a pivotal role with one section of the paper to a not-so-pivotal one in another section. My new boss was clearly unhappy to see me; evidently she - like me - had no say in my transfer. "So why did you opt for this section?" she asked.
"I didn't," I said. "I wasn't asked, I was told." It wasn't a great way to begin.
She asked nothing about the baby, how I was doing, or coping. Instead, she said, "I actually thought you wouldn't come back. I stayed home for eight years after my daughter was born. Do you really need the job?"
Not the greatest welcome back line, but I swallowed it. Six months later, I quit.
It's official: maternity benefits help the bottomline
KPMG recently conducted a study on the positive economic impact of giving women better maternity benefits. The results are eye-opening. Globally, companies lose $47 billion annually in recruiting and training employees to replace those who leave because of poor maternity policies. By offering 16-weeks paid maternity leave, costs would go up by $28 billion - still leaving the global economy $19 billion richer. This doesn't take into account the overall benefit to productivity that comes from retaining more experienced, satisfied employees.
By offering 16-weeks paid maternity leave, the global economy will save $19 billion dollars, shows KPMG research
Things are looking brighter with all these announcements and I do hope it makes smart, successful women reconsider their position vis-a-vis having children.
A few weeks ago my friend Rebecca and I were talking babies. She is 32 and has been married 8 years; pressure to have a baby is high. But she is in a great place in her work life, having just kicked off an entrepreneurial venture. From being eager to have a baby, she is now unsure. I found myself telling her, "First, you have to find a really sexy way to stay relevant. And it can't be cupcakes."
Now, it seems, there is Flipkart.