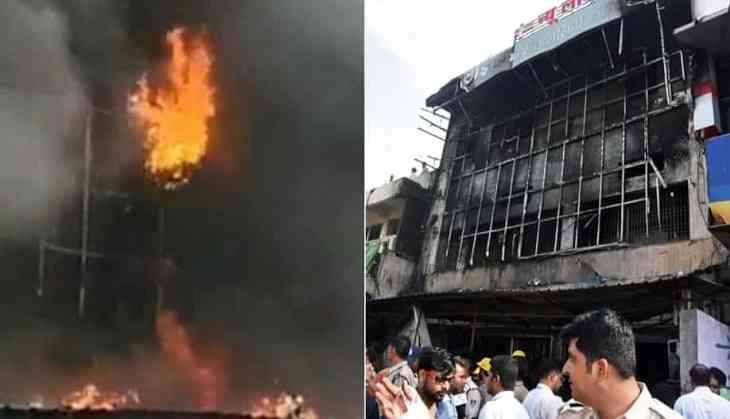 Nineteen-year-old just admitted to the Jabalpur hospital, called up his father for help. "There is a fire at the hospital, I am not able to come out, come and save me papa", he reportedly said in his last call, just before going silent the very next second.
This narration might get you emotional for a second. Don't worry - much like our politicians, leaders, police department, fire department and judiciary- you will forget this when you start reading another story.
Life must go on. Since this didn't happen to you, consider yourself lucky and move on.
There is no need to read such stories as this is nothing more than a waste of your precious time. Use your time on social media to bring about a change by commenting on various posts. If you don't press the like button on a certain number of social posts in a day, then you wasted your whole day. Never do that. Never raise these fire incidents on social media and never initiate any discussion to stop such incidents from happening in future. Not your responsibility.

I call these stories a waste of time because the script is always the same: No valid fire safety certificate, municipal authorities taking no action, fire department reacts when there is fire or death due to fire. Almost all cases have the same beginning and same ending.
Legal battles almost invariably favour the resourceful. A battery of star lawyers zealously defending the accused portents the fate of justice in this lopsided power game.
Also, the story will disappear from the media in a couple of days. Out of sight, out of mind.
No court takes suo moto cognisance of such offences to end this practice of 'not taking no objection certificate (NOC) from fire department'.
The fact that many offending hospitals don't have an alternate exit point in case of fire speaks volumes about our approach in making our hospitals safe. How could such hospitals be allowed to function in the first place?
Since there is no social media outrage, protests on the streets, or signature campaign, no one deems it fit to put things in order.
Let the fire claim some lives, then book some people, blame another department and let a few days pass.
Soon people will forget.
Life goes on. But for those who have lost their dear ones in hospital fires, nothing moves.
Life comes to a screeching halt.