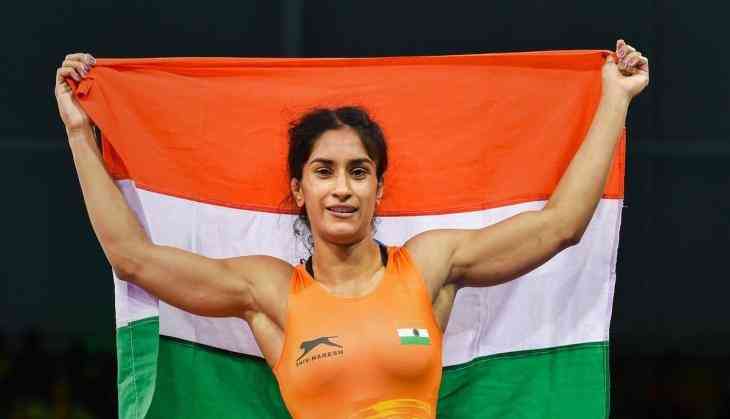 Wrestler Vinesh Phogat, who won the gold medal in 50kg freestyle wrestling at the ongoing 18th edition of the Asian Games in Jakarta-Palembang, arrived at Delhi's Indira Gandhi International Airport on Saturday.
Reflecting on her gold medal-winning performance, which saw her become the first Indian woman to win a gold medal at the Asian Games, Phogat said her next focus was on the 2020 Tokyo Olympics.
"The next major competition is Olympics, but I will also go for all the competitions that take place in between and give my best there," she told reporters here.
The 23-year-old thrashed her Japanese opponent Yuki Irie 6-2 to give India their second gold of the tournament.
India currently stands at the eight spot in the medal table with a total tally of 29 - comprising seven gold, five silver, and 17 bronze medals.
(ANI)