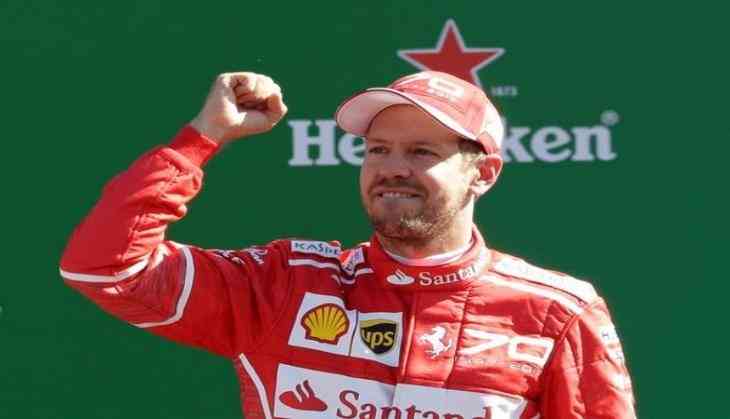 Ferrari driver Sebastian Vettel (ANI)
Four-time world champion Sebastian Vettel has revealed that there is no disappointment at Ferrari despite what team president Sergio Marchionne described as an `embarrassing` home race at Monza.
The 30-year-old lost his drivers' championship lead to three-time world champion Lewis Hamilton after slumping to a second consecutive defeat to the Briton in last weekend's Italian Grand Prix.
While the Italian press insisted that it was a `cold shower` for Ferrari at home, Mercedes boss Niki Lauda believed it was just a fundamental setup mistake made by the home team.
"Marchionne told me that he was not satisfied with the setup. I think they made a mistake, because under normal circumstances we would never have run away like that. The normal difference between Mercedes and Ferrari is one, two tenths per lap, but this time it was double," Sport24 quoted Lauda as saying.
And Vettel admitted that it was just a one-off bad race for Ferrari at Monza before expressing confidence that his team would surely end the Formula One championship on high.
"We have a very strong car -- very strong. We will have a great season finale, I'm sure of that," Vettel said.
Insisting that he is not at all worried about the team's future, the German further confirmed that it was the car setup which hampered his challenge at Monza.
"Since the start I did not feel the car and in the last 20 laps I struggled a lot.It was just a bad race. I'm not worried about the future - I'm optimistic. In spite of the numbers and the odds, the championship is still very long and we will not disappoint the people who want us to do well," Vettel explained.
Vettel is currently standing at the second spot and is trailing by just three points to Hamilton after 13 races this season.
-ANI