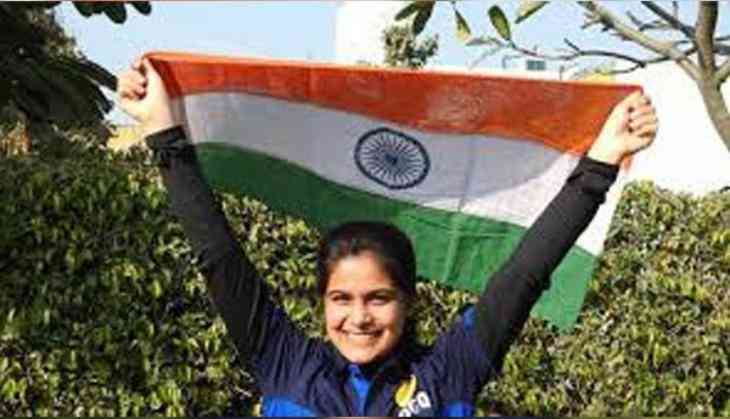 Teen sensation Manu Bhaker of Haryana won a double gold in junior sport pistol while Ravi Kumar and Rahi Sarnobat were crowned national champions in the men and women's events respectively here on Sunday.
The 16-year-old Bhaker claimed the individual gold in junior girl's sport pistol with 24, a yellow metal in junior team and a silver in senior team.
Ravi and Rahi were crowned national champions in the men's 10m air rifle and women's 25m pistol events respectively in the ongoing National Shooting Championship.
Ravi, representing Indian Air Force, shot 250.2 in the final to quell the challenge of Army's Sandeep Singh, who shot 249.6 for silver. Keval Prajapati of Gujarat won bronze.
Maharashtra's Rahi shot 36 in the final to leave behind Pushpanjali Rana of the CRPF, who shot 30.
Bhaker had earlier topped qualification with a 581 and Rahi took the fifth spot with 576 in the women's senior pistol event. But the Asian Games champion was too strong for the field in the end.
Both shooters also helped their team to gold in the team section for a double gold performance on the day.
In the 25m junior girl's pistol event, Bhaker, Tanu Rawal and Tejaswani bagged gold with a total of 1700. Maharashtra finished second.
-PTI