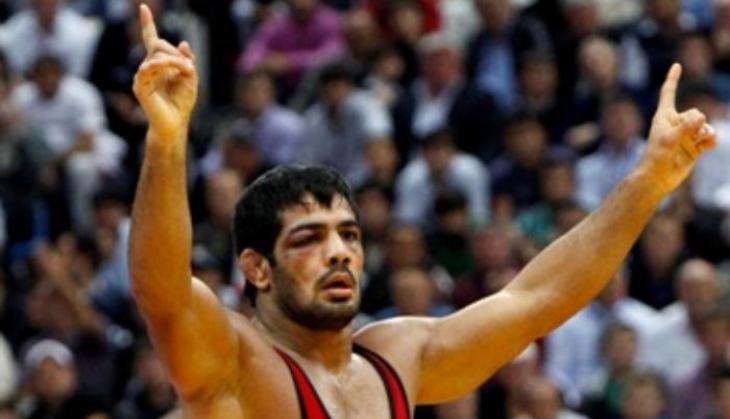 Narsingh Yadav might be staking his claim to represent India at the Olympics, having clinched a berth in men's 74kg freestyle, but double Olympic medallist Sushil Kumar on Tuesday, 10 May, said all he is asking for is trails to chose the best wrestler for the Rio Games.
Wrestling Federation of India (WFI) is yet to take a call on whether to hold the trials in men's 74kg freestyle category between veteran Sushil and Narsingh.
"All I am asking for is trails. I am not saying that you send me to Rio because of my glorious past. I am only saying that whoever between me and Narsingh is better, should represent the country at Olympics. Since a quota belongs to the country and not to a particular individual, thus, when there are two good contenders, there must be a fair trial. There is a procedure that should be followed," Sushil told PTI.
"Even the reigning world and Olympic champion Jordan Burroughs had to undergo trials to make it to the US team for the Rio Games. It happens everywhere," he added.
With WFI yet to decide on holding the trails, a lot of speculations are doing the rounds.
"The Sports Authority of India and government have spent a lot of money on my preparation and it is only just that I am given an opportunity to prove that I have utilised every bit of that," Sushil insisted.
Bronze medallist at 2008 Beijing Olympics and a silver winner at London Games four year later, Sushil said his job was to prepare himself well for the Rio Games and not think about trails.
"I would not have asked for the trials if I was not well prepared. I am asking for it because I am feeling extremely fit and my preparations are top class. I am confident of doing well if I go to Rio," said the 32-year-old wrestler.
"I have been at three Olympics already and won medal twice. My only aim is to win another medal for India."
Narsingh had secured the Olympic quota place for India last year at the World Championship in Las Vegas after winning a bronze medal in 74kg. Since then the Maharashtra grappler has been staking his claim for the berth.
But former world champion Sushil pointed out that there had been trails in the past also whenever there were more than one able contender for a particular weight division.
"Trails took place in the past. Before the 1992 and 1996 Olympics. Last time, there was no competition, thus the trails did not take place. There was no one to challenge me in my weight category last time. But this time, the situation is different," he stressed.
-PTI