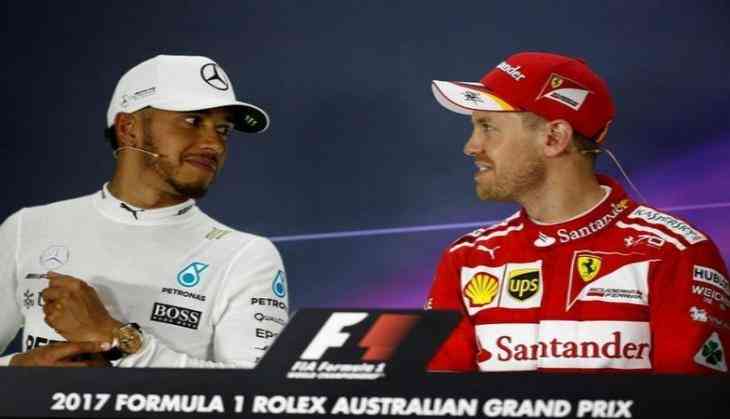 FIA, Formula 1's governing body, has asserted that it will have another look at championship leader Sebastian Vettel's deliberate collision with three time world champion Lewis Hamilton at the 2017 Azerbaijan Grand Prix after the Ferrari driver escaped with only a time penalty.
Vettel earned himself a 10-second stop-go penalty and moved to within three points of a one-race ban for driving up alongside Hamilton during the race, raising his right arm and slamming into the No.44 car.
An angry German was protesting what he had perceived to be a brake-test from the Briton while the three-time world champion was managing the pace under the Safety Car, though the data later showed Vettel's assumption to be incorrect.
According to Sport24, the FIA further said that it "will further examine the causes of the incident in order to evaluate whether further action is necessary," at a meeting on Monday.
The governing body also said that it would issue "a statement regarding the outcome of this process" before the Austrian Grand Prix on 9 July.
-ANI