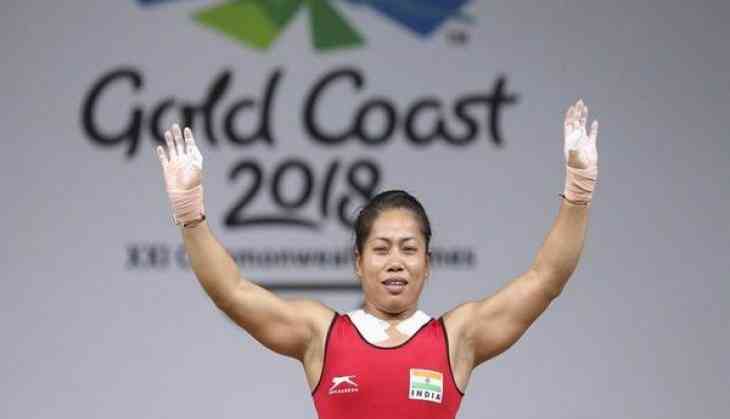 As the second day of Commonwealth Games 2018 is going on, Indian weightlifters Mirabai Chanu and P Gururaja won gold and silver respectively on Day 1 of the competition at Gold Coast Australia. On the second day, the Indian team started with a bang as Sanjita Chanu won a gold in women's 53 kg category. Later, Naman Tanwar and Amit will compete in preliminary boxing rounds. As hockey team of Indian women lost to Wales on Day 1, it will face Malyasia. And Indian badminton team will face Scotland.
Congratulating Sanjita Chanu, India's former cricketers Virender Sehwag said "Bhartiya Naari Sab par Bhaari. One more Gold. Congratulations #SanjitaChanu for winning our second gold in #GC2018Weightlifting in the women's 53kg category. #CWG2018 Her second CWG gold after the 48kg one in Glasgow. Proud of you champion".
Till around 12 O'clock, Men's weightlifting 69kg, India's Deepak Lather fails in his third Clean and Jerk attempt to lift 162 kg, who is in contention for a bronze medal.
Men's weightlifting 69kg, Gareth Evans of Wales lifts in his first Clean and Jerk attempt to temporarily lead India's Deepak Lather.
Dominant India women outclass Malaysia 4-1 in Women's Pool A Hockey match.
"The Indian Eves put on a dominating show in their second match of the @GC2018 Commonwealth Games in Australia on 6th April, as an imposing performance showed off their ability to take full control of a game," Hoekey India tweeted.
Naman Tanwar beat Tanzania's Haruna Mhando by 5-0. Naman advanced inot Men's 91kg Quarterfinal 1 and faced FankMasoe.
Indian team's pair of Deborah and Aleena Reji qualified in the GC2018 cycling women's sprint event. They will now compete in the 1/8 final toay.