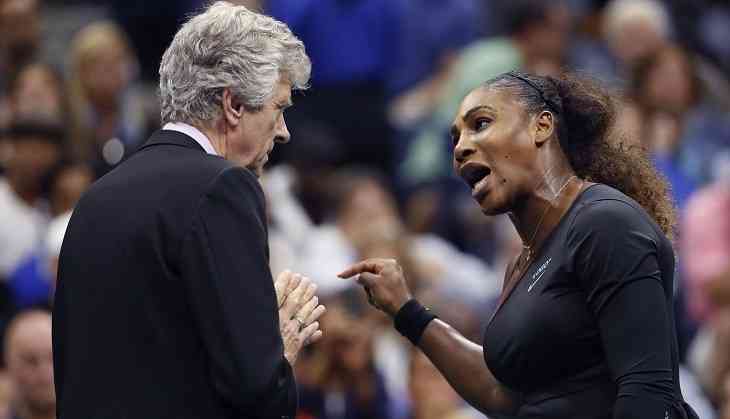 23-time Grand Slam champion Serena Williams on Sunday was fined a total of $17,000 for three code violations during the final of the US Open against Japan's Naomi Osaka.
The 36-years-old superstar launched a tirade against chair umpire Carlos Ramos after the latter issued a warning to her for getting coaching instructions from the stands in the second set.
Williams lost her cool and verbally abused the umpire, calling him a 'liar' and a 'thief'.
The American tennis star was docked $10,000 for 'verbal abuse' of the chair umpire, $4000 for being warned for coaching from the stands, and $3,000 for smashing and breaking her racket from her $1.85 million prize money that she won after finishing as the runner-up against Osaka.
However, Serena received support from across the tennis world that included tennis legend Billie Jean King.
"When a woman is emotional, she's "hysterical" and she's penalized for it. When a man does the same, he's "outspoken" & and there are no repercussions. Thank you, @serenawilliams, for calling out this double standard. More voices are needed to do the same." King wrote on Twitter.
Former world number one American star Andy Roddick also took to Twitter and said, "Worst refereeing I've ever seen ...... the worst !!!". While former women's world no.1 Belarus' Victoria Azarenka said, "If it was men's match, this wouldn't happen like this. It just wouldn't".
On the other hand, Naomi Osaka went on to become the first ever tennis player from Japan to lift a grand slam title as she defeated Williams 6-2, 6-4 in the summit showdown at the Arthur Ashe Stadium in New York.
(ANI)