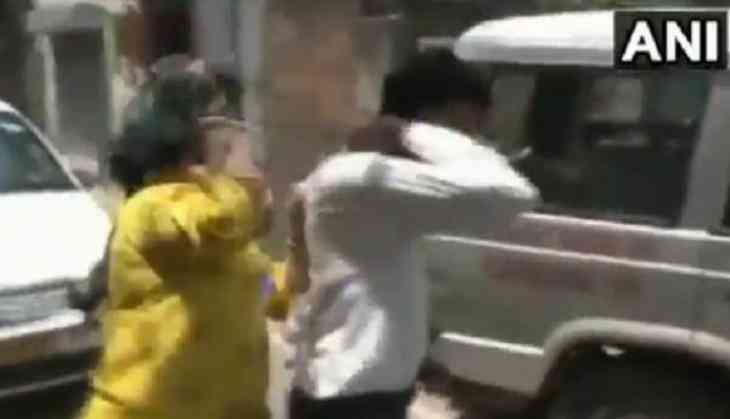 A woman thrashed a man who posted himself as an Anti-Corruption Bureau Officer who asked for 50 thousand money from her. The woman also called Police to arrest him and now police has started an investigation of the case. The incident took place in the Mango area of Jamshedpur, Jharkhand.
The police station in-charge of Mango area, Arun Mehta said 'The woman has filed a complaint against the person that he asked for around 50 thousand money to solve family problems. He even posted himself as an Anti-Corruption Bureau officer and one identity proof also been found to him.'
#WATCH Jamshedpur: A woman thrashed a man, in Mango area, who posed as an Anti-Corruption Bureau Officer and demanded Rs 50,000 from her. The woman called him on the pretext of giving the money to get him arrested. Police is interrogating the man. #Jharkhand pic.twitter.com/98z9YDHOGd

— ANI (@ANI) May 8, 2019
The woman beat a lot to this fake officer and during the incident, a mob came to the place and started beating him. After that, the police also reached to place and arrested the accused. A car has also been seized with the person.
The police is trying to identify with the ID card that was found with the person that is there any racket running or not? The police have started the investigation from the person and till now in the investigation, it has come to know that the person is Fanindra who lives in Chakulia area and he also did the same in many areas of Jamshedpur. The police has taken the case in their hand seriously.
Also Read - Want to buy a Villa in just Rs 77 only? We have a good news for you