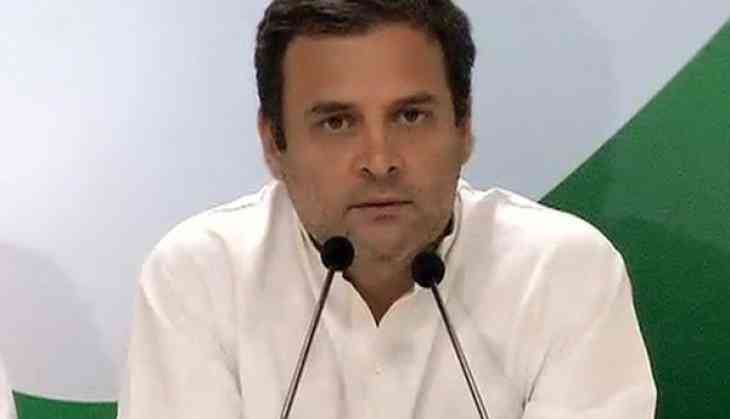 Congress Party President Rahul Gandhi said he would support any candidate who will defeat the Bharatiya Janata Party (BJP) and Rashtriya Swayamsevak Sangh (RSS).
Rahul's statement came in response to a question posed by a woman journalist on whether he would back All India Trinamool Congress (TMC) Chief Mamata Banerjee or Bahujan Samaj Party (BSP) President Mayawati as the face of Prime Minister in the upcoming general elections, according to sources.
With regards to the Congress' strategy in the 2019 General Elections, Rahul said the key agenda would be to seal their victory in Uttar Pradesh and Bihar, which jointly constitute 22 per cent share of seats in Lok Sabha.
For this, Rahul said the Congress was ready to form alliances in the two states to defeat the BJP.
He also noted that the BJP's allies such as Telugu Desam Party (TDP) and Shiv Sena were already miffed with the party, which would be an added advantage to the Congress.
Rahul, however, reportedly said his chances of becoming the next Prime Minister would be subject to where the dice falls.
Earlier in the day, the Congress Party had shared images on social media from the party president's interaction with women journalists in the national capital.
"Congress President @RahulGandhi met and interacted with women journalists earlier this evening and what a wonderful interaction it was!" the party posted from the official Twitter handle.
Congress President @RahulGandhi met and interacted with women journalists earlier this evening and what a wonderful interaction it was! pic.twitter.com/FskLSXhciF

— Congress (@INCIndia) July 24, 2018