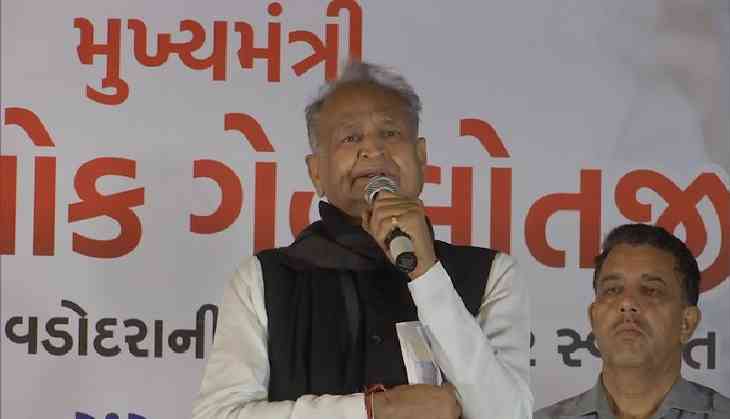 Rajasthan Chief Minister Ashok Gehlot questioned Prime Minister Narendra Modi's repeated visits to the poll-bound state ahead of the assembly elections in Gujarat. He said that the Prime Minister is repeatedly visiting Gujarat because the BJP is 'scared' of the results of the Assembly polls.
"What is the need for PM Modi to visit Gujarat repeatedly when his name is enough? It is because BJP is scared now. I have heard that there are nearly 30-35 rebels inside the BJP. Such is the extent of anger inside the party," Gehlot said while addressing an election rally in Vadodara.
CM Gehlot further claimed that there is a 'massive anti-incumbency' in Gujarat and urged people to support the grand old party. Explaining that an atmosphere of fear is hovering over the country, he said that Rahul Gandhi is conducting the Bharat Jodo Yatra to give a message of "love and peace" in the country.
"Why is Rahul Gandhi conducting the Bharat Jodo Yatra? His aim is to give a pan-India message that the people of the country are in problems due to inflation and unemployment. The BJP does not want to fulfil the demands of the Old Age Pension scheme. The employees here also demand the same. But they do not struggle due to fear. There is an atmosphere of fear and violence in the entire country," he said.
"The aim of Rahul Gandhi's yatra is to bring love and peace in the country, and to stop inflation," Gehlot added.
Meanwhile, Bharatiya Janata Party (BJP) president JP Nadda on Saturday exuded confidence in the ruling party's returning to power in Gujarat where Assembly elections are due next month.
"There is trust and unconditional love for PM Modi here. Chief Minister Bhupendra Patel has implemented various development schemes in the state. The people here are eager to support BJP. This election appears to be one-sided, on December 1 and 5. The decision will be in favour of BJP," Nadda told ANI.
The Assembly elections in Gujarat are scheduled to be held in two phases on December 1 and December 5, whose results will be declared on December 8, which coincides with the result date of the Himachal Pradesh polls.