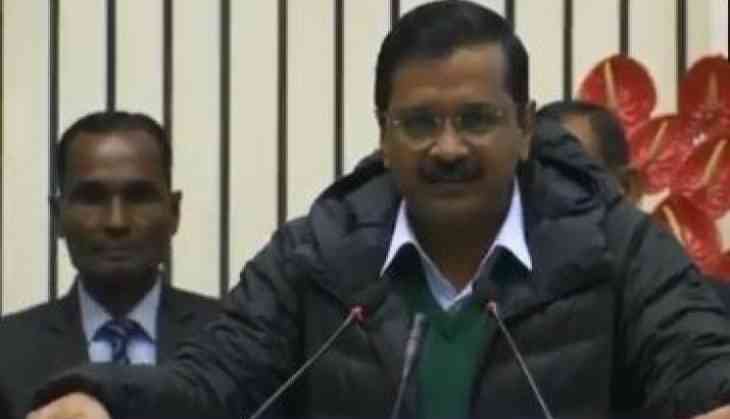 Delhi Chief Minister and Aam Aadmi Party chief Arvind Kejriwal have always been targeted by his oppositions may it be from ink to chilli powder. Recently Kejriwal was targeted on Thursday when he stepped forward to address the public at an official event in the national capital. The Bharatiya Janata Party (BJP) workers trolled Delhi Chief Minister Arvind Kejriwal started coughing.
The Delhi chief minister Arvind Kejriwal used to suffer from a persistent form of a cough for over 40 years, before he underwent corrective surgery at a Bengaluru hospital in September 2016. As the CM began his speech, people in the front rows stood before him, coughing in the chorus.
It was stopped when Union Ministers Nitin Gadkari came forward and intervened the crowd and asked Kejriwal to continue with his speech. "Please be quiet. It is government event, be silent and listen," Gadkari is heard saying.
Watch the video here:
#WATCH BJP workers troll Delhi CM Arvind Kejriwal, start coughing when he begins to talk. Union Minister Nitin Gadkari intervened and Kejriwal began. pic.twitter.com/tABmZJcreS

— ANI (@ANI) December 28, 2018
The event was jointly held by the National Mission for Clean Ganga and the Delhi Jal Board, was aimed at launching a campaign to clean the Yamuna. Dy Manish Sisodia, Minister of State for Water Resources Satyapal Singh and a number of BJP parliamentarians from Delhi were present in the event.
Also read: Tej Pratap Yadav struggling for a new house, dials Chacha Nitish Kumar; says, 'mujhe ghar nahi milega?'