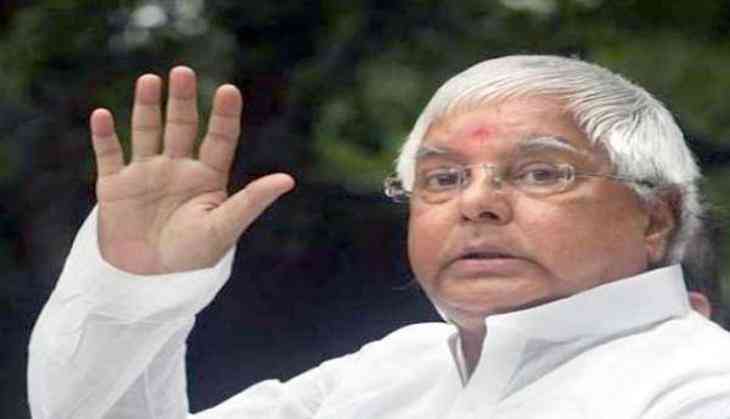 In the midst of Lok Sabha polls, former Bihar CM Lalu Prasad Yadav has taken a dig at the 2014 General elections poll promise of PM Narendra Modi about 'Acche Din' and has created a dubsmash video in the latter's voice.
The video, which Lalu Yadav posted on Twitter, is going viral since it was uploaded and has received likes of more than 10 thousand people on the social networking site. Lalu Yadav is seen to be reiterating the lines from a speech which Prime Minister Narendra Modi gave at a a rally during 2014 election campaign.
Lalu Yadav used one of the popular video mashing app 'Dubsmash' and lip synced several dialogues which included "Achche din aane wale hain', and 'hindustan ke ek ek gareeb admi ko mufat main Rs15-20 lakh yunhi mil jayega."
मुफ़्त में ले लो 15 लाख, अच्छे दिन और जुमला। pic.twitter.com/2Pfhg2QemK

— Lalu Prasad Yadav (@laluprasadrjd) April 13, 2019
Lalu Prasad Yadav, who is serving jail in the fodder scam had applied for a bail plea but it was rejected by the Supreme Court recently and thereafter, the RJD supremo wrote an open letter which was released by their party.
Lalu wrote, "In the election this time, everything is at stake, country, society, Lalu in other words one who gave you the aspiration to move about as equals with your heads held high and your rights, self-respect and dignity, are all at stake."
Bihar is facing one of the tough contests in the Lok Sabha elections where the UPA's 'Mahagathbandhan' including Congress, RJD, RLSP, VIP, HAM, CPI-ML is facing the NDA's BJP, JDU, LJP and some seats to watch out for are Patna Sahib, Begusarai, Nawada, Patliputra among others.
Also read: Shatrughan Sinha on contesting Lok Sabha polls against PM Modi: 'I would have love to...'