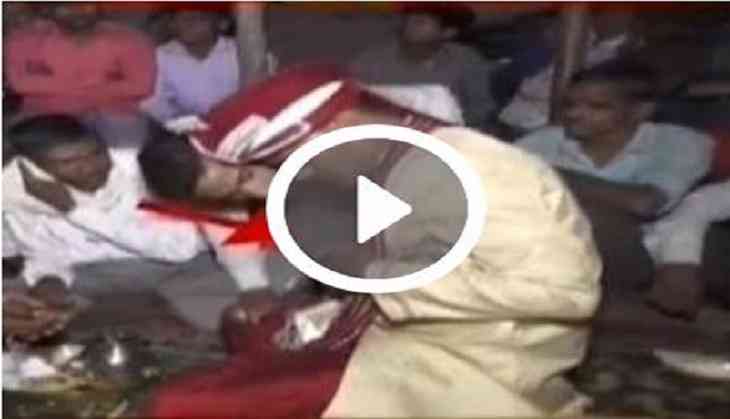 Marriage is one of the biggest in one's life and it is celebrated by everyone with full enthusiasm. But, if it turns into unhappiness then it will cost so hard to the family as well as the groom and bride. The same incident come to light from Uttar Pradesh district Lakhimpur Kheri when a groom died during his wedding ceremony.
Yes, a groom was died during the celebratory firing by his close friend. The whole shocking incident was captured and video also went viral over the Internet. In the viral video, the groom named as Sunil Verma, 25-year-old is seen holding his chest all of sudden, before know what has happened to him, he fell down and died on the spot. Because of the loud music playing in the function due to which no one could hear the gunfire voice and not able to understand that what happened to him.
However, the groom was rushed to the hospital immediately, where a doctor pronounced him dead. An FIR was lodged against the man who fired at him under Section 302 (murder) by groom's father Radheshyam Verma. Police informed that search operation is underway to find the accused, Chandra.
This is not the first incident that wedding celebratory firing took someone's life. However, the Uttar Pradesh government has ordered to ban on the fireworks celebration during the wedding or other social functions.
Watch Video:
Also read: Hisss actress Mallika Sherawat says India is becoming 'land of gang-rapists': gets brutally trolled by Twitterati