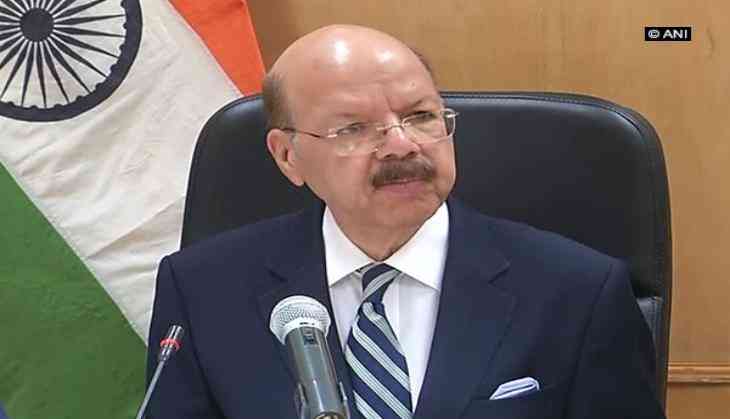 The Election Commission of India announced that the polls for the office of Vice-President will be held on August 5 and the results will b announced on the same day.
Addressing a media briefing, Chief Election Commissioner of India Naseem Zaidi said the last date of nominations is July 18.
"Last date of nominations is July 18 and polls will be held on August 5. Results will also be announced on August 5," said Zaidi.
Secretary General of Rajya Sabha Shamsher Sharif has been appointed as the Returning Office for the Vice-Presidential election.
"After consultation with the Centre, EC has appointed Shamsher Sharif (Sec. General of Rajya Sabha) as returning officer for Vice-Presidential polls," Zaidi said.
The Chief Election Commissioner also said that they would ensure the election takes place in a fair and free manner.
"Article 324 of the Constitution read with the Presidential and Vice-Presidential Election Act of 1952 and the Presidential election rules 1974 rests the superintendence, direction and control of the conduct of the election to the office of the Vice-President of India in the Election Commission of India. The EC is mandated to ensure that the elections to the office of the Vice-President of India must be free and fair. The commission is taking all necessary steps to ensure that the elections are free and fair and will discharge its responsibilities," he said.
The Vice-President is elected by the members of the electoral college, consisting of members of both the houses of Parliament in accordance with the system of proportional representation by means of the single transferable vote.
The nominated members of the Rajya Sabha and Lok Sabha are also eligible to be included in the electoral college.
Presently, there is heat in the political arena regarding the Presidential elections which are all set to take place on July 24.
The NDA has announced former Bihar Governor Ramnath Kovind as their presidential candidate, whereas the Opposition has pitted former Lok Sabha speaker Meira Kumar against the former.
-ANI