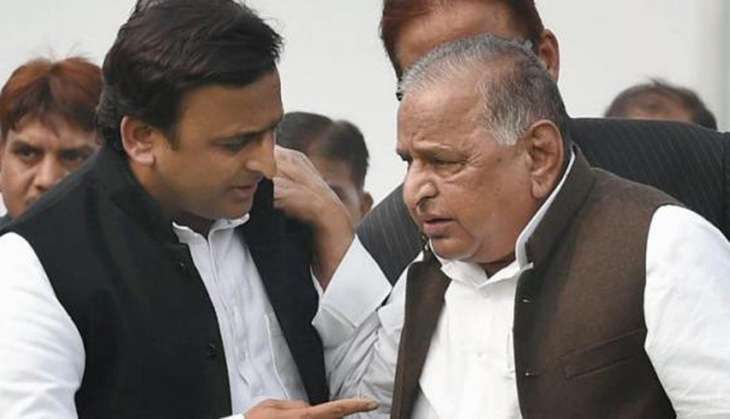 Samajwadi Party chief Mulayam Singh Yadav on 6 February once again tried to rebuff all rumours of feuds within the Party as well as his family and said that his son Akhilesh Yadav will be the next Chief Minister of Uttar Pradesh if his party wins the state assembly elections.
Asserting that there are no differences in family, Mulayam said that he will start campaigning for the party from tomorrow.
"Akhilesh Yadav will be the next Chief Minister. There are no differences in the family. I will start campaigning from tomorrow. Amar Singh is not upset. There is no difference. Akhilesh was given full freedom to work," Mulayam told the media.
Earlier, Mulayam had told media that he would campaign for his younger brother Shivpal Yadav first.
After that, he would go to seek votes for the candidates named by his son and Uttar Pradesh Chief Minister Akhilesh Yadav.
"Shivpal is not miffed...no one is upset. How can Shivpal make new party without talking to me?" he said.
Former Samajwadi party state president Shivpal Yadav, after filing his nomination in Jaswantnagar last week, had announced he would form a new party after March 11 when election results are declared.
Opposition parties including the Bahujan Samaj Party (BSP) and Bharatiya Janata Party (BJP) have been alleging that the family feud in the Yadav clan is a staged attempt to deflect people's mind from lawlessness and corruption in the state.
--With ANI inputs