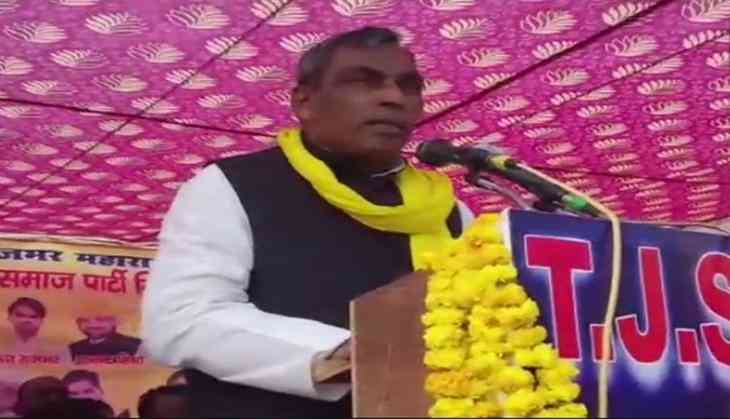 Uttar Pradesh Minister Om Prakash Rajbhar has said the bribe for votes given to poor during elections never helps in their development once their favored party comes to power.
Suheldev Bharatiya Samaj Party leader was addressing a rally in Balrampur on Sunday when he made the above statement.
"Baati-chokha are unsure votes, alcohol and chicken are assured votes. All poor bring alcohol and eat chicken and these leaders who go to Delhi and Lucknow make a chicken out of you for the next five years," Rajbhar said, and added that this was the reason behind the misfortune of the poorer lot.
Earlier this year, Rajbhar took office as the minister of the Department of Backward Classes Welfare and the Department of Disabled People development in the Uttar Pradesh government.
-ANI