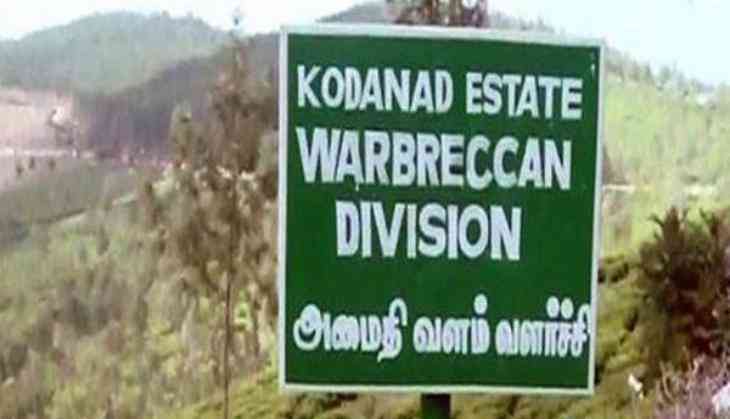 'Under pressure' Police not probing suicide by Jayalalithaa's Kodanad estate worker: DMK
The Dravida Munnetra Kazhagam (DMK) on Wednesday accused the state police of not investigating the matter of the suicide case of an employee of former chief minister J Jayalalithaa.
DMK leader TKS Elangovan said there is 'someone powerful' in the state which had instructed the police to not probe the matter.
"The police say there is nothing fishy and that the man died due to some ailment. They did not even investigate the matter properly. No postmortem was done. I am sure that the police have been instructed to not investigate the matter by someone very powerful in the state government,' Elangovan told ANI here.
An employee at Jayalalithaa's Kodanad estate allegedly committed suicide at his house on Monday.
24-year-old Dinesh Kumar, who worked as an assistant in the computer section of the estate, was found hanging at his house in Kengarai Naduhatty village near Kilkotagiri in the Nilgiris.
Kumar's death comes nearly two-and-a-half months after a security guard of the bungalow estate was found murdered on April 24 this year. One of the suspects in the case, Jayalalithaa's driver Kanakaraj, died in a road mishap on April 29 in Salem. Another suspect was injured seriously in a road accident that killed his wife and daughter.
-ANI