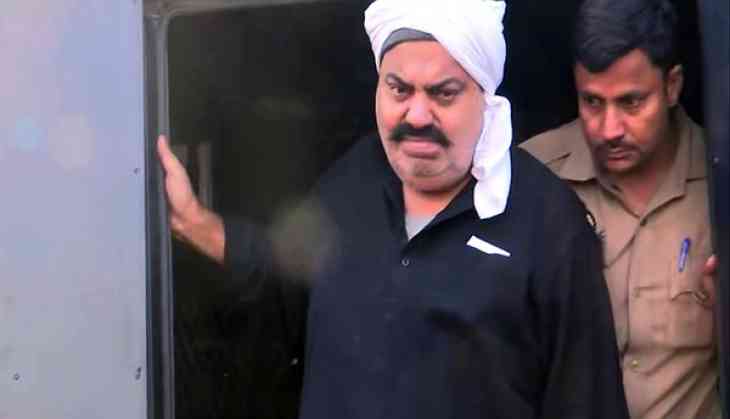 In a major development in the Umesh Pal murder case, the Special Task Force (STF) arrested gangster Atiq Ahmed's brother-in-law, Akhlaq from Meerut, informed police sources. Akhlaq was arrested for allegedly harbouring shooters and helping them escape after the crime.
He is a resident of the Nauchandi area in Uttar Pradesh's Meerut. According to police sources, after murdering Umesh Pal, the shooter and Atiq Ahmed's son, Asad, absconded with the help of Akhlaq.
Further details are awaited in the case. Mafia don-turned-politician, Atiq Ahmed was convicted by an MP-MLA court on March 28, and sentenced to rigorous life imprisonment in the abduction case of now-deceased Umesh Pal. It marked the first time that Atiq Ahmed, who has over 100 cases against him over the last 43 years, has been convicted in a case.
Apart from Atiq Ahmed, the court gave life sentences to Dinesh Pasi and Khan Saulat Hanif and also imposed a fine of Rs 5,000 on each of the three convicts. Seven other accused in the case, including Ashraf, brother of Atiq Ahmed, were acquitted.
Ahmed's conviction came after Umesh Pal, an advocate and a prime witness in the 2005 murder case of BSP MLA Raju Pal, was shot dead in Prayagraj on February 24 this year. Atiq is also the main accused in the Umesh Pal murder case. Apart from Umesh Pal, his two security personnel were also shot dead.
Atiq, the former MP and MLA, was brought by Uttar Pradesh Police from Ahmedabad's Sabarmati Jail to Prayagraj's Naini jail on Monday after an over 24-hour-long drive.
Also Read: Punjab Shocker: Assailants attack Sikh priest; chopped off leg