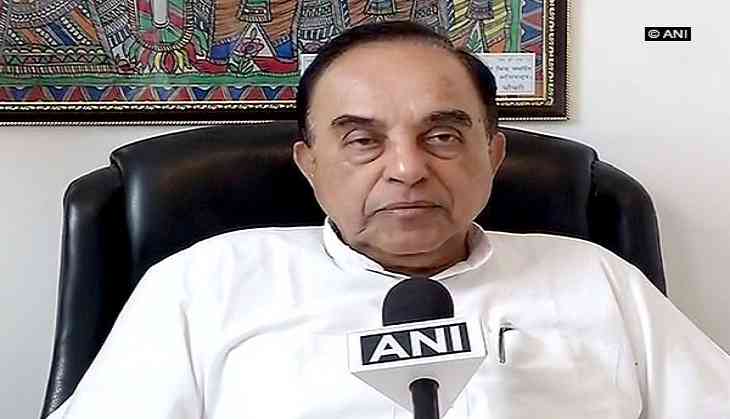 In a startling revelation, Bharatiya Janata Party (BJP) leader Subramanian Swamy on Wednesday accused few Finance Ministry officials to be pro-Chidambaram, and expressed concern over them hampering the Income Tax investigation against the former finance minister.
Swamy further said that he had opposed their appointment from the beginning itself, but Union Finance Minister Arun Jaitley insisted on keeping them.
"I know there are three officials in the Finance Ministry who I have been opposing from day one. But, Jaitley is insisting on keeping them. They are all working for Chidambaram. One of them went and met Chidambaram recently. He is a person who can influence income tax investigation against Chidambaram," Swamy told ANI.
Swamy said all this have to be cleaned but it would take time because the Congress was in power for more or less 70 years and therefore, there loyalists are spread all over the place.
With the CBI raiding Chidambaram's residence yesterday in connection with the FIPB approval in several cases, the senior Congress leader and former union minister lashed out at the Centre, accusing it of using national agencies to target his son.
"FIPB approval is granted in hundreds of cases. The five Secretaries who constitute the FIPB, the officials of the FIPB Secretariat and the competent authority in each case are the public officials. There is no allegation against any of them. There is no allegation against me," he said in a statement.
Retaliating against Chidambaram's allegations of the Centre targeting him and his son Karti under the pretence of raids, Union Law Minister Ravi Shankar Prasad on Tuesday, while defending the Central Bureau of Investigation (CBI) said, 'nothing else can be expected from him'.
"Cannot expect anything else from Chidambaram. He is accountable for the property his son holds and will have to answer to the CBI and cooperate with their procedures," he told ANI.
The CBI conducted raids at around 14 different locations in Chennai and also in the national capital in connection with the criminal misconduct in grant of FIPB approval.
-ANI