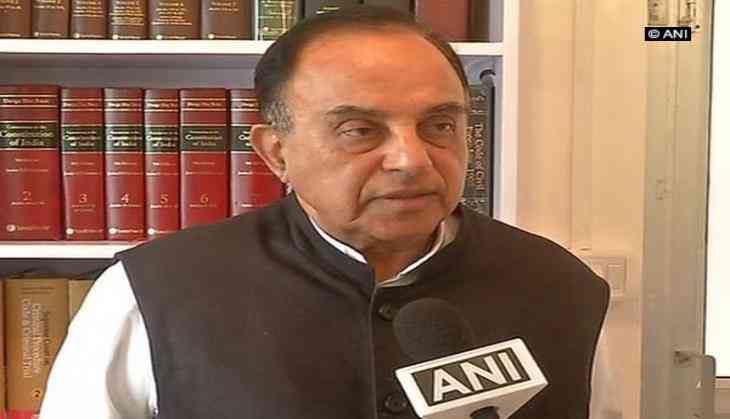 Bharatiya Janata Party (BJP) leader Subramanian Swamy on 10 November hinted an international conspiracy behind Sanjay Leela Bhansali's magnum opus 'Padmavati' row.
Joining the ongoing controversy over the film Swamy asserted that it should be enquired if there is international conspiracy behind it.
Speaking to ANI, Swamy said, "Many big budget movies are made these days, we should see if there is conspiracy in it. People from Dubai want Muslim kings to be portrayed as hero; they want to show as if Hindu women wanted relationships (with them).
"This is a controversy, and showing (Queen) Padmini in poor light was its part. They tried the same with Jodha Bai. Many such films have come in the last 10 years. Under UPA regime, such things got a push," added Swamy.
Earlier on Friday, Supreme Court rejected the petition filed against the release of 'Padmavati', saying the Central Board of Film Certification (CBFC) has not yet issued a certificate to the movie.
The period drama starring Deepika Padukone, Ranveer Singh and Shahid Kapoor has been facing protests from various communal groups, including Shree Rajput Karni Sena, for allegedly tampering historical facts.
The Karni Sena, which demolished the sets of the movie in Jaipur and thrashed Bhansali, had warned the director of dire consequences on showing distorted historical facts.
-ANI