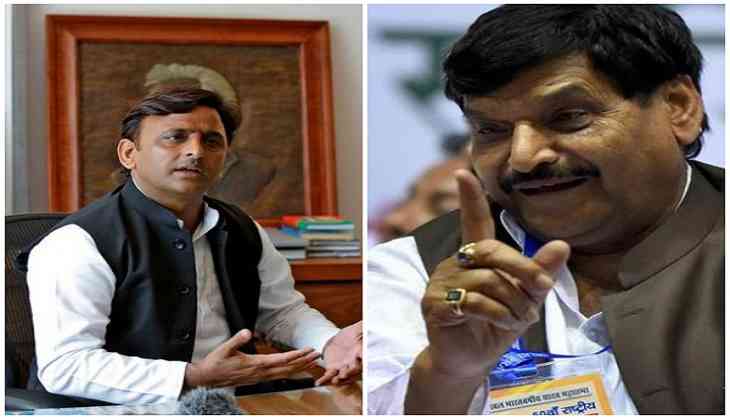 In a development confirming the split within the Samajwadi Party (SP), senior party leader Shivpal Singh Yadav on Friday announced the formation of a new party which will be named as 'Samajwadi Secular Morcha'.
Shivpal announced that Samajwadi Supremo Mulayam Singh Yadav would be the party's national secretary.
"In order to restore his (Mulayam) lost dignity and to bring all the Samajwadis together, there will soon be an announcement of this secular front in Lucknow," Shivpal told ANI.
Shivpal will soon be meeting state and national level leaders regarding the same. The party will also include minorities, farmers and youth.
Earlier in April, Shivpal had urged former state chief minister Akhilesh Yadav to embrace Mulayam as the party head again.
Shivpal asserted, that Akhilesh should first unite the party and the family.
"He should unite the whole family and the party. He should fulfill what he had said. He should fulfill his moral duty. Akhilesh should now embrace Mulayam Singh as the national chief of the party again," said Shivpal.
Mulayam, earlier in April, had blamed Akhilesh for the Samajwadi Party's poor performance in the Assembly Elections and said that his son had insulted him and the voters understood that "one who is not loyal to his father, cannot be loyal to anyone" which led to the party's poll debacle.
"I was badly insulted, which I had never faced in my life. Nevertheless, I tolerated it. No leader of any party in India had made his son a chief minister during his lifetime, but I made Akhilesh the Chief Minister of UP," he said.
The Samajwadi Party got only 47 seats out 403 in the Uttar Pradesh elections.
-PTI