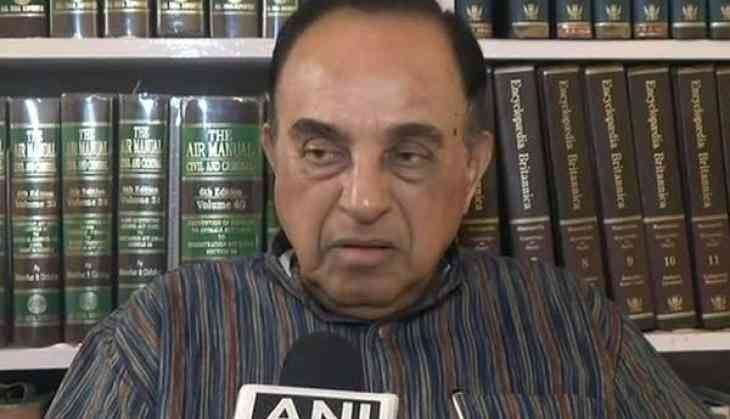 Bharatiya Janata Party (BJP) leader Subramanian Swamy on Tuesday attacked Congress leader Shashi Tharoor for criticising Prime Minister Narendra Modi for his "dislike" towards the Muslim community and said that the society should boycott such people.
"I am not surprised as his is whole Anglo-Indian culture - those illegitimate children who are born here from British soldiers. That type of culture. They think it is funny. It's alright in a bar with the Lutyens crowd. But we are sentimental people and value our culture," Swamy told ANI.
"We respect each other's sub-culture. Nagas and North-East have a sub-culture within the overall framework of the Indian culture. To make fun of their headgear or their dress is very wrong. But this man is still living in the past. The society should boycott him. He is out on bail. He should be more careful," he added.
Tharoor, while addressing a seminar in Thiruvananthapuram, earlier said: "Why does our Prime Minister, who wears all sorts of outlandish headgears wherever he goes around the country and around the world, always refuses to wear a Muslim skull cap?
"You see him in hilarious Naga headgears and feathers. You see him in various kinds of extraordinary outfits, which is a right thing for a Prime Minister to do. Indira Gandhi has also been photographed wearing various kinds of costumes. But why he always says no to one?" he added.
Tharoor's remarks were strongly condemned by several BJP leaders.
Union Minister of State (MoS) for Home Affairs Kiren Rijiju on Monday demanded an apology from the Congress Party for the same.
Echoing similar views, BJP national general secretary Ram Madhav asserted that Tharoor should learn to respect all customs.
However, Tharoor clarified that his comment was an observation and there was no need spark outrage over it.
--ANI