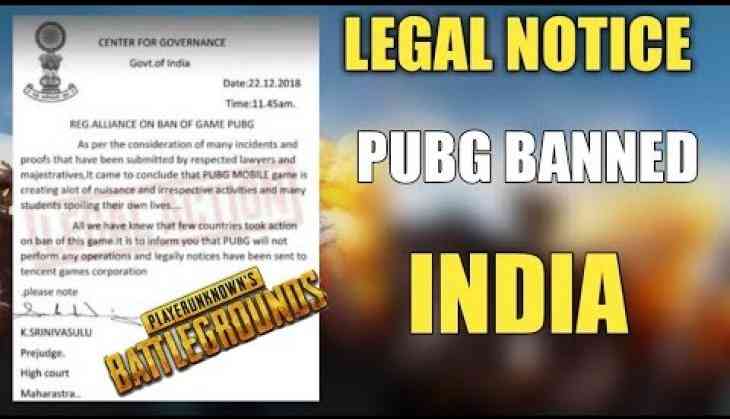 From few days news is being viral on social media of Maharashtra High Court has reportedly banned the 2018's number 1 mobile game PUBG. In a short span of time, PUBG has acquired top position in gamers devices and become a gaming sensation But this news of the ban on PUBG game has spread a thick silence. Today we are going to disclose the truth behind the ban on PUBG game.
Let us first tell you that the news of Maharashtra High Court banning PUBG game is completely 'fake'.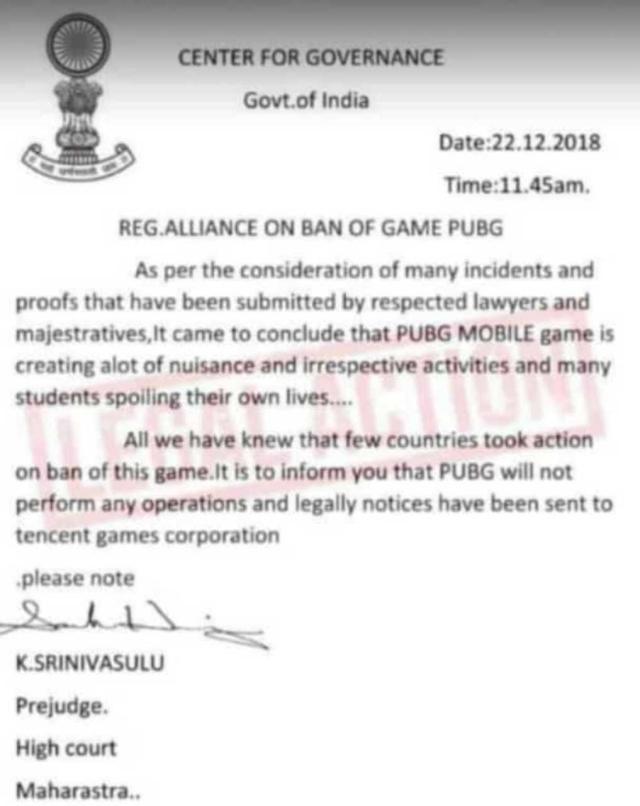 According to a report in TimesNow News, this fake news was spread after a fake legal notice started doing rounds on Facebook that was forwarded on WhatsApp as well.
The false legal notice claims that PUBG Mobile has been banned in India. Notably, the legal notice has multiple mistakes and grammatical errors in it.
However, the PUBG officials have confirmed that the legal notice on the Internet claiming a ban on PUBG game is completely fake. Recently, PUBG makers have banned several players for using a hack.
As per media reports, PUBG imposed a ban wave which shut down over 30,000 accounts accused of employing cheat codes during the game. The ban wave has also supposedly pulled in several of the game's pro players as well.
Also read: Shocking! Man saw an 'alien object' outside his home in Pune; what he did next is unbelievable