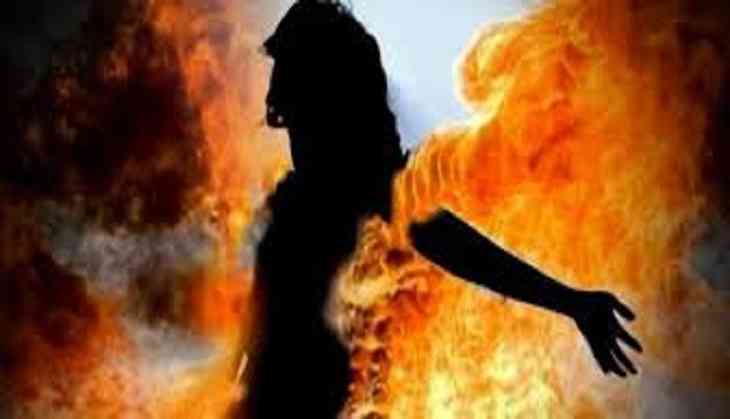 In a shocking incident, a teen girl was allegedly set on fire in her house by stalkers whom she refused to talk to them. The incident reportedly happened in Uttar Pradesh's Meerut district's Sardhana town when the victim's parents went to meet the stalker's parents. As per reports, the parents of the girl alleged that a gang of boys often used to harass their daughter while on her way to a coaching institute.
The father of the victim also claimed that on August 16 a boy gave her a phone and asked her to answer it at midnight. The girl narrated the whole incident to her parents after returning back from the coaching centre and handed them the phone. At around 12 am when the boy called, the girl's father answered the phone and scolded him for his doing. The girl's father further went to the boy's house to resolve the matter.
While the two families were trying to resolve the matter, the angry boy along with his friends barged into the girl's house and poured kerosene on her. After thrashing her for a while they set her on fire and escape from the crime scene. Hearing the screams of the girl, the family towards their house and rushed her to a nearby hospital. The doctors said that she sustained 20%-25% of burn injuries.
The father of the victim filed the complaint against the six accused of setting his daughter on fire. Taking cognizance of the matter, the cops investigating the matter have nabbed 2 out of the six people accused by the parents of the victims.
Also read: Kerala Floods: Salute to Hanan Hamid! Kerala student who was trolled for selling fish, donates Rs 1.5 lakh for flood victims