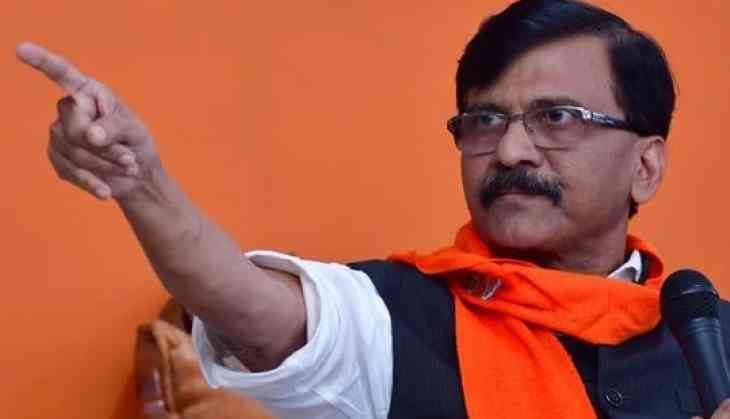 Shiv Sena (Uddhav Thackeray) leader and Rajya Sabha MP Sanjay Raut has received a death threat from Lawrence Bishnoi gang, police said on April 1. The death threat mentioned murdering Rawat as Sidhu Moose Wala, in reference to the murder of Punjabi singer last year.
The Shiv Sena (Uddhav Thackeray) leader has filed a complaint in this regard and police have initiated a probe in the matter.
Maharashtra | Shiv Sena (Uddhav Thackeray) leader & RS MP Sanjay Raut received a threat message from Lawrence Bishnoi gang mentioning murdering him like Punjabi Singer Sidhu Moose Wala in Delhi. Sanjay Raut has filed a complaint. Police are conducting probe: Police

(File Pic) pic.twitter.com/LXMQKP1fp1

— ANI (@ANI) April 1, 2023
However, the reason of the death threat is not yet revealed.
Further details are awaited.
Two weeks ago, the Lawrence Bishnoi gang also threatened Bollywood actor Salman Khan of killing him, on which he filed a police complaint in the Bandra Police Station.
The actor's office received the death threat via an en-mail. The threat mail stated that Goldy Brar – close associate of Lawrence Bishnoi – wanted to talk to Salman.
Notably, Gangster Lawrence Bishnoi is the alleged mastermind behind the brutal murder of Sidhu Moose Wala. He is currently lodged in a Punjab jail.
After the death threat, Salman's security was beefed up by the Mumbai Police.
However, this is not the first time the actor received death threat by Lawrence Bishnoi gang.
In 2018, Lawrence Bishnoi had stated that the actor hurt the sentiments of the Bishnoi community by hunting a black buck. The statement by the gangster came when the trial of the blackbuck poaching case was underway - a charge that the Khan was eventually acquitted of.
Also Read: Woman alleges gang-rape in moving car